Quality "Big Box" Warehouse Market in Houston, Texas Still Strong?
Last Updated Nov. 23, 2010
See Our List of Metro Home Pages and Select/View Yours
Per Centermark Commercial Real Estate's recent survey, the average asking price for office warehouse buildings 55,000 to 120,000 SF in Houston, Texas.

Centermark Commercial Real Estate in conjunction with WarehouseFinder.NET just completed a survey of available properties for its client. The criteria were: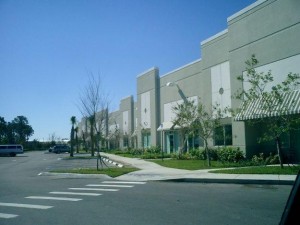 Total size: 55,000 to 120,000 SF
Location: Central Houston out to Beltway 8
Type: Freestanding, single user industrial warehouse
Loading: Dock and/or Grade
Construction: Brick, tiltwall or other masonry
Land Size: Minimum 5 acres available
Other: Had to be sprinklered (fire protection)
Our results were somewhat surprising. The average asking sales price PSF was $49.67 PSF. Consider that our survey included not only new construction, but also several facilities built in the 1960's. Large, quality, single user warehouses on the East side of Houston are non-existent.
Not the case in Northwest and Southwest Houston where the bulk of vacant big box industrial remains. Warehouse for lease is even scarcer on the East side, particularly along the ship channel. This may seem that the market for these warehouses is still strong.
This is not necessarily true as many larger listings have been on the market for 8 to 12 months. Time will tell…