For Sale - 3,000 SF warehouse on 1/2 acre of land in Pearland, TX! Reduced Price!
Last Updated Aug. 19, 2019
See Our List of Metro Home Pages and Select/View Yours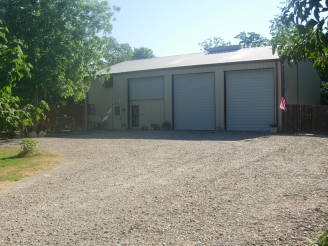 Great small warehouse for sale in Pearland, Texas!
Centermark Commercial Real Estate is offering a 3,000 SF metallic warehouse on 1/2 acre of land for sale at 1421 Stone Road, in Pearland Texas. The property has office/living quarters, A/C shop or tech area, loft storage and un-air conditioned warehouse space. The front yard area is mostly stabilized and has fenced yard area to the side of the building.
This property is well located just South of the Sam Houston Tollway South in Pearland, Texas. Perfect for small service or fabrication business. Also suitable for a live/work arrangement. Asking price is $270,000.00 (was $275k)
Looking for Warehouse, Office or other space in Houston or elsewhere? Needing to renew your lease?
Contact the WarehouseFinder.NET Broker Affiliate Network below.
Centermark Commercial Real Estate specializes in Industrial and Office in the Greater Houston area. CCRE is the exclusive affiliate broker for WarehouseFinder.NET in Houston, TX.