Land Sale - Centermark Commercial Real Estate brokers 15 acre raw land deal - Houston
Last Updated Aug. 18, 2019
See Our List of Metro Home Pages and Select/View Yours
Eric Hughes with Centermark Commercial Real Estate brokered the land sale of 15 acres on the West side of 59N just North of Rankin Rd. The Buyer, an oil and gas company based in Mexico, will use the site for a new distribution and manufacturing facility.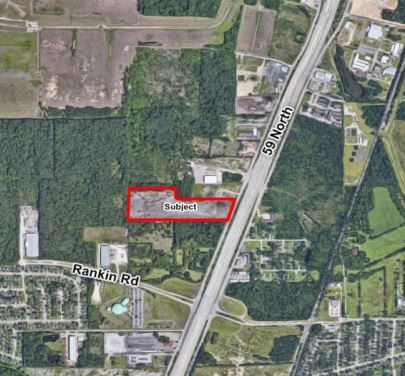 The Site
The site was rectangular in shape with excellent access and frontage via 59 North on the West side. Almost completely cleared, the tract is level and outside the 100 and 500 year flood plains. Additionally, water and sewer will be provided via private utilities since City connections are more than 300' away from the property boundaries. A curb cut permit from the Texas Department of Transportation was secured by the Seller.
The Market
This was one of the last sites available in the area with frontage on 59 north and not in the flood plain. Consequently, viable development tracts in the area are becoming increasingly difficult to locate. With proximity to the airport, affordable housing and general amenities, this land parcel is well located for any new business. An added benefit, the site has good access to Beltway 8, 59 north, Rankin Rd and Will Clayton Parkway.
The Trend
Northeast Houston and Kingwood have been the last to see the type of growth relative to Kingwood, Sugar Land, Katy and Fairfield areas in or near Houston. However, with the Grand Parkway finally making its way around the far Northeast side of Houston (Grand Parkway spurs development) and the development of ExxonMobil's new campus, there is a significant increase in demand for land along the 59 North corridor.
Looking for Warehouse or Office space in Houston?
Centermark Commercial Real Estate specializes in Industrial and Office in the Greater Houston area. CCRE is the exclusive affiliate broker for WarehouseFinder.NET in Houston, TX.