Large Land Tract for Sale - Houston, Texas Metro
Last Updated March 11, 2023
Honest and Direct

How Can We Help?

Article Overview

Other Metro Search and Info Pages

By the way, we hope you appreciate our direct and honest communication with you. We are NOT a listing site, and, unlike many other sites you will find, we do NOT pretend to be. We are here to provide you with the best information we can on Large Land Tract for sale, Houston. We provide commercial real estate brokerage services - plainly and simply. We mention this because the purpose of all publicly available listing sites is to serve as click bait to lead you, as a potential client, to a Real Estate Broker. The property they are sharing with you may or may not be available. This is not the best way to find a broker who can meet your needs. That's where we come in. We serve as your broker and look out for your best interests - from start to finish.

If you are searching for Large Land Tract for sale, Houston, you've come to the right place. In this article, we cover three key topics, including:
An overview of large land tracts.
An offer of our professional services to help you identify and acquire your next warehouse of any type, including Large Land Tract for sale in Houston, from the best listed and unlisted sources. It's what we do!
A few examples of properties - like the ones in this category - in the form of a survey. That level of information and more would be a part of the search we would conduct for your specific requirements. Skip directly to the search/survey section for this page.
Free Warehouse Search (or Other Assistance)
You'll find the best information about issues relevant to Large Land Tract for Sale in Houston right here. If you are unalbe to find what you are looking for, please let us know what we're missing and we'll be sure to look at adding additional topics and information. If you want our help, please use one or more of the following methods:
Please let us know how we can help. Be sure to provide contact information so that we can reach out to you.

You likely found us here because you are searching for Large Land Tracts for sale in the Houston, Texas Metro area. Our Houston area affiliate broker has experience with Large Land Tract sales. Whether you need to tract for building an industrial complex, a multifamily complex, or for other uses, our Houston Affiliate will lead you through this process and find the Land Tract you need if it's out there.
Over the past 20 years our firm, Centermark CRE, or at least its principals, has been retained to locate land for several large national home builders, and many investors and developers. The process has provided us with a unique insight into growth trends and rural land pricing.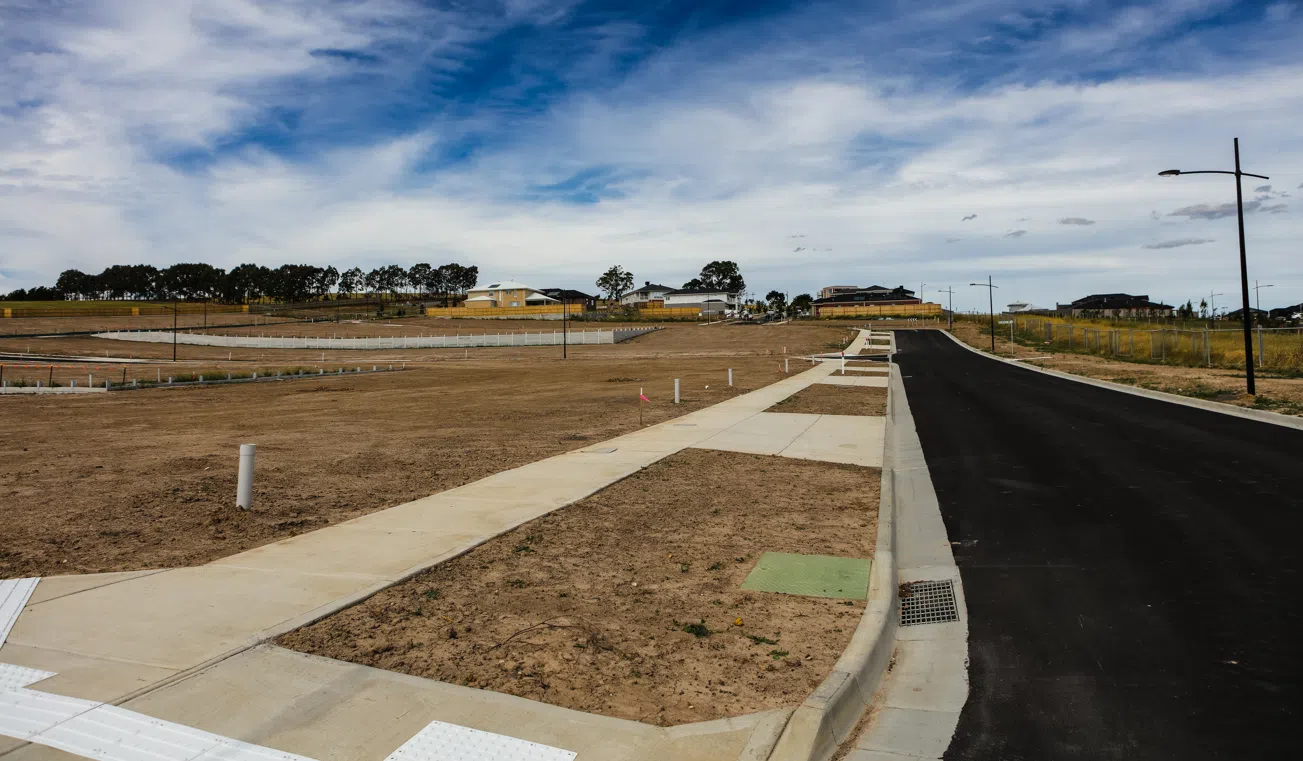 What is our post-Covid take on Houston Metro trends in rural land sales and pricing? On the High level, strong markets continue to be what they were pre Covid..and years before, however, the reach seems to be further out, than in previous years. Builders are beginning to pioneer as far out as Sealy and West Brookshire on the West and up past Conroe to the North.
As a case in point, our home builder's general requirements have changed as follows:
Location: Our builder clients market to buyers in the $250k to $400k range. This market is sensitive to school district ratings, crime rates, shopping amenities, and opportunities for skilled jobs.
Size: Historically, tract size has been a minimum of 100 acres to justify the infrastructure required to construct the necessary water and sewer utilities, storm drainage, and site work. However, over the past 2-3 years and more so recently, builders are considering opportunities as small as 20 acres if in the desired location.
Pricing: Builders 2-3 years ago wouldn't look twice at land over $2.00 PSF, now we are seeing some land trading in the mid $2 PSF range in smaller sizes, with larger 500 to 1,000-acre parcels pushing $1 PSF in some areas. Pricing of course varies depending on the availability of water and sewer from either a municipality or municipal utility district.
Where are the growth trends and most active markets?

Demand for large land tracts has remained strong around most successful master-planned home communities. These include areas around New Territory, Cinco Ranch, Pecan Grove, The Woodlands, Friendswood, and Fairfield. Active surrounding cities include Waller, Magnolia, Katy, Cypress, Kingwood, and Conroe.
Looking forward:
We feel the most sought-after area in the Houston Metro area is likely the Far NW to North area from Hwy 99 out to Magnolia on the NW side and up to Conroe on the North side. Densely treed with rolling hills and few flood-prone areas, these markets are prime for the new developments of the next decade.

In addition to this sample search/survey page, we have the following other pages of this type that might interest you:
Article Sections
Click to Expand a Section
Some industrial warehouses require specific conditions that the market cannot offer. If all the warehouses that meet your requirements are rented or not for sale, the best idea is to build a custom warehouse from scratch.
In the Houston metropolitan area, there are countless lots with the size and soil conditions required for buying and setting up.
See the Survey Description Section for a contextual description of Surveys and for what they are used.
Survey Item 1 of 2
Help Me Find Properties Like This
Property Type

Land

Transaction Type

Purchase

Location Keywords
Property Descriptions
Further Description
* $340,577
* $22,842 Price Per AC
* Sale Type - Investment
* 14.91 AC Lot Size

An approximately 15 AC of high and dry land with AG exempt, already leveled, cleared and ready to use.

Survey Item 2 of 2
Help Me Find Properties Like This
Property Type

Land

Transaction Type

Purchase

Location Keywords
Property Descriptions
Further Description
* 17.92 AC Lot Size
* Sale Type - Investment

Almost 18 cleared acreage of high and dry, green patural like land is ready for use.

When a client asks us to help them search for a property to meet their needs for a Large Land Tract for Sale in Houston, we go to the best listing services and to our fellow Commercial Real Estate brokers to pull together all the information available for properties meeting the stated client requirements. We validate the information to be provided - likely by talking directly with the selling or leasing brokers - and then help our clients go through this information to help them select the best fit properties, from which the client would select properties they wish to tour. We are posting an abbreviated version of a search we've either performed for another client, or one we've performed particularly for this article. We call the information provided in this article a "Survey," and we'd love to turn this survey into a full set of search results based upon your requirements! If you don't see a survey in the next section, it just means we haven't gotten around to it yet. If you need this type of property, please do let us know and we'll contact you to get started. The search we perform for you will include most or all categories you see here, plus information about pricing, other expenses, availability, and anything we can find regarding other requirements you provide for your use case. We would provide all of this, along with any available flyers, photos, and detailed information regarding each property.
This standard brokerage service is provided at no cost to you as it is ordinarily included in the transaction and paid for by the seller or landlord.
The market for Commercial Real Estate is very dynamic, and information regarding an available property can change from day-to-day, hour-to-hour, and even minute-to-minute. When you provide us with your requirements for a given property type, we perform a new search, validate all of the information, and provide you with the most reliable information we are able. The information we obtain for you is obtained from what we believe to be reliable sources. The statements and representations made are from these sources and not the statements and representations of the broker putting together your requested search.
Centermark Commercial Real Estate is the exclusive Affiliate Brokerage for Warehouse Finder in the Houston Metro area. To make contact with us, please use our chat widget to the bottom right of your screen, call the number at the top right of your screen, or go to our form page to send us your contact information and a summary of your requirement. We will then work with you to fill your requirement for Large Land Tract for Sale in Houston. For more information about our Houston Area Affiliate, and more about what we do for you, please visit our Houston Metro Home Page.
If you like what you see here and you have a Large Land Tract for Sale in Houston, or any other property or space you want to put on the market, please contact us and we'll provide you with a no-obligation listing consultation. To make contact with us, please use our chat widget to the bottom right of your screen, call the number at the top right of your screen, or use our listing information form to send us your contact information and a summary of your property.
What we do here at Warehouse Finder is identify and manage Broker/Affiliates in Metro areas as they work to help valued clients get the property or space that they need. We aim to be the best at what we do. If you have a requirement you can't service - most likely for a Metro area you don't serve - please contact us using our chat widget at the bottom right of your screen, call the number at the top right of your screen, or use our Broker Requirement form to send us your contact information and a summary of the requirement you would like us to address for your valued client. We will reach out to you as soon as practical to discuss the requirement and terms for proceeding.