Since 2008 We've Been Finding Industrial Space (Warehouse, Flex, Manufacturing...) For All Types Of Businesses and Uses
Lease, Rent Or Sale
Let Us Help Find Yours Too!
No Gimmicks. No Hassles*. Just Quality Brokerage Services!
(* Disclaimer: Okay, okay - Real Estate does tend to throw a few knucklers, but we'll get you through them.)
Get Started
CALL US
Bodegas en Renta
Extensive Industrial Real Estate Brokerage Experience
Warehouse for Lease and Warehouse for Sale Specialists
Affiliate for the Houston Metro Area
Since 2008, Warehouse Finder Broker Affiliates have been finding industrial properties - warehouse, flex, manufacturing, etc. - for all types of busineses for sale, rent or lease. It would be our honor to serve you finding just the space you are looking for. Please leverage our extensive experience to get the job done! As you would expect, there is no fee to you for our standard tenant/buyer representation brokerage services. Please click here to get started or give us a call at (800) 814 - 4214. We'll also list your property for sale or lease. Call us at (800) 814 - 4214 or click here to get started with our listing process. If you are a broker interested in our services, feel free to use our Contact Us form to let us know about and describe your interest.
widgets
SPACE FOR LEASE
We can handle all warehouse LEASE requirements, large or small. Rail, freezer, cooler, hazardous permit, port access, barge access, crane-served, storage/stabilized/fenced yard...we can locate what you need. We are able to help find any type of Industrial & Flex property - just provide your criteria.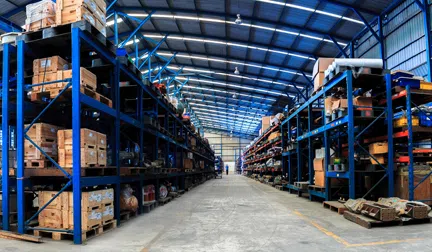 location_city
BUILDINGS FOR SALE
We will guide you through the ENTIRE purchase process. From establishing your criteria and locating suitable properties to closing the property at the title company, we are present. Financing, construction, etc. - we are able to help.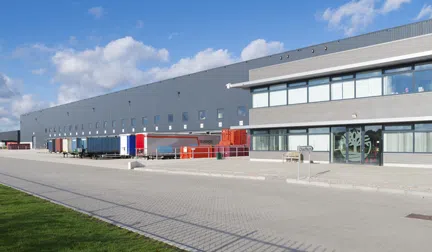 youtube_searched_for
FREE PROPERTY SEARCH
Our affiliates have the latest and most up-to-date access to commercial databases with Premium memberships to Costar, Loopnet, Commgate and many others. Work with the leading human powered property search service.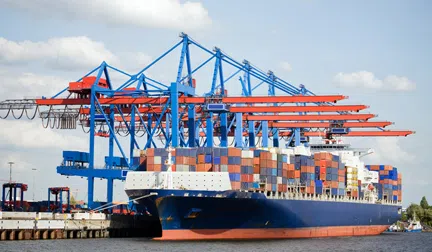 group
EXPERT ADVICE
Our affiliates are experts in their field with collectively 1000's of transactions under their belts. Whether experienced or novice - you'll find the information and support you need to make the best decisions for your property and business model.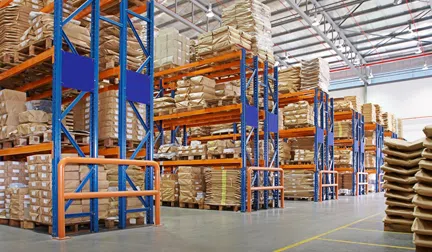 Processes
my_location
LEASING PROCESS
Explaining the lease and commercial terms
Analyzing your square footage and facility requirements (power, loading, storage, crane req., clear heights, FTZ's, barge and port access, rail access)
Providing property availability summaries for your geographic area
Producing an in depth comparison of available properties and market pricing
Developing a thorough Request For Proposal (RFP)
Negotiating lease terms
location_city
BUYING PROCESS
Explaining the purchase and sale process, commercial and contract terms
Analyzing your square footage and facility requirements (power, loading, storage, crane req., clear heights, FTZ's, barge and port access, rail access)
Providing property availability summaries for your geographic area
Producing an in depth comparison of available properties and market pricing
Developing a thorough Letter of Intent (LOI)
Negotiating contract terms
Assisting with due diligence items
Coordinating inspection, survey, appraisal, phase one and other studies
Assisting with securing financing
Sample Property Type Searches/Surveys
For the Houston (Houston-The Woodlands-Sugar Land, Tx) Metro Area
Here at Warehouse Finder, we are emphasizing information you can use about property types that are important for the Industrial/Warehouse marketplace. Each Metro Home Page will provide you with links for that Metro, if they exist. Most of the articles, or pages, cover a topic - like Crane-Served warehouses - and then provide information about properties available in the area in the form of a sample search or survey. If you want to see what is available in your area, find and go to your metro area using the Select a Metro section below. There will be an In-Page Navigation link listed at the top of most sections on this page.
We Work For You Nationwide - See Houston Example Below or Select Your Metro Here
Centermark Commercial Real Estate


WELL OVER 50 YEARS OF COLLECTIVE INDUSTRIAL REAL ESTATE BROKERAGE EXPERIENCE
WAREHOUSE FOR LEASE AND WAREHOUSE FOR PURCHASE SPECIALISTS FOR THE HOUSTON METRO AREA
Centermark CRE (Commercial Real Estate) is a full service commercial real estate brokerage firm. We provide a fully integrated platform of services to our customers. Our clients include prospective buyers, tenants, sellers and landlords. We specialize in industrial, office, retail and land on a local, regional and national level.
Brokers of Record
Brokers (Agents)
6575 West Loop South, Ste. 225
Houston, TX 77401
Free Property Search Free Listing Consult
CALL US
Testimonials
Eric Hughes has been an invaluable asset to our company in the procurement and disposition of various properties purchased and sold by McCorvey Sheet Metal. His knowledge of the market and services required for the development of property has helped us be successful in our real estate transaction.
McCorvey Sheet Metal Works - mccorvey.com
Centermark is # 1 in my book; I've dealt with the broker/owner Eric Hughes for almost 20 years and have probably conducted 30 seperate transactions with him....everyone a winner for me! Eric is smart and conscientious and knows how to make a deal. Dealing with him you get the "big office" knowledge with a down to earth guy.
- Jay Cooke, principal, CRG Progerties -
We have been working with Owner/Broker Eric Hughes for about 15 years. He has carefully selected and advised us on the acquisition of move-in ready and buy/remodel office warehouses, as well as raw land for build to suit. Of equal importance he has guided us in walking away from several deals following disappointing due diligence results. His knowledge of the marketplace, building costs and building codes is invaluable. His negotiating skills are excellent and his knowledge of contracts and real estate law has served us well. He has not let us make any mistakes! He's a great partner to have when you're investing your own money.
Jeffry Schneider
Eric Hughes has assisted with multiple properties and transactions over the past 18 years with rewarding transactions and comfort. I highly recommend him and his organization. Eric is currently researching properties and just stopped me from making a bad decision by explaining details that some of us would not see or realize, he really looks out for you. Eric you are great at what you do, keep it up.
- John Ferrari - AFC Transportation - Owner and Commercial Real Estate Investor -
It's rare that you come across a standout talent like Nathan. I had the pleasure of working with Nathan for over 10 years at Invesco, managing an Institutional team. I was always impressed by Nathan's ability to manage. As a team member or a leader, Nathan earns my highest recommendation.
- Natalie Walla -
I have had the pleasure of working with Eric on numerous transactions over the past 15 years and he has always been a tireless advocate for his clients and a no-nonsense professional. I would recommend him to any of my clients looking for a goal driven agent to help them with their real estate needs.
- R. Stephen Ressling - Member at Chernosky, Smith, Ressling & Smith -
Broker-Affiliate Service Area Summary
As a Warehouse Finder broker-affiliate for the Houston (Houston-The Woodlands-Sugar Land, Tx) Metro Area, we help our clients lease, rent, buy, and purchase warehouse, flex, manufacturing and other industrial space/property. Our service area includes the following communities (in alphabetical order) - with links in most cases to more detailed information about each community - Alief, Alvin, Anahuac, Angleton, Bacliff, Barker, Baytown, Beasley, Bellaire, Bellville, Bleiblerville, Brazoria, Brookshire, Channelview, Cleveland, Clute, Conroe, Crosby, Cypress, Daisetta, Damon, Danbury, Danciger, Dayton, Deer Park, Devers, Dickinson, Dobbin, Freeport, Fresno, Friendswood, Fulshear, Galena Park, Galveston, Gilchrist, Guy, Hankamer, Hardin, Hempstead, High Island, Highlands, Hitchcock, Hockley, Houston, Huffman, Hufsmith, Hull, Humble, Industry, Katy, Kemah, Kendleton, Kenney, Kingwood, Lake Jackson, La Marque, La Porte, League City, Liberty, Liverpool, Magnolia, Manvel, Missouri City, Mont Belvieu, Montgomery, Needville, New Caney, North Houston, Old Ocean, Orchard, Pasadena, Pattison, Pearland, Pinehurst, Porter, Prairie View, Raywood, Richmond, Romayor, Rosenberg, Rosharon, Rye, San Felipe, Santa Fe, Seabrook, Sealy, Simonton, South Houston, Splendora, Spring, Stafford, Stowell, Sugar Land, Sweeny, Texas City, The Woodlands, Thompsons, Tomball, Waller, Wallis, Wallisville, Webster, West Columbia, and Willis. You can hover over each highlighted link for details about what the link is for, as well as a population estimate for the community if it is available.
Our Broker Affiliate Network
Select to View the Broker Affiliate for Your Metro
To see the "Home Page" for our Affiliate Broker for your Metro Area, select your Metro Area from the Metro "Cloud" below.
We have existing Broker Affiliates in many areas of the country. We would be pleased to refer you to one of our existing Affiliates, or if we don't yet have one in your area we would be pleased to use our expertise to establish a new Broker Affilaite relationship in your area by selecting a broker for your needs.
If you know you want our help purchasing or leasing a property, simply fill out this form. If instead you would like help listing your property for lease or sale, please use this form.
Metro Areas We Service
Disclaimer: At any given time, the above Metro Areas may have active affiliates, or we may be actively searching for an affiliate for any given Metro Area. Some turnover occurs as we make certain you have the best available professionals to work with. If there is an active affiliate for a metro you have selected, details will be present in the "Affiliate-Metro" (see In-Page Navigation) section above.
Want more infomation about something on this page? Need industrial, office or warehouse space? Fill out our form here to let our Broker Affiliate Network know about your needs including help assessing an existing lease. You may also call us at (800) 814 - 4214 to begin the discussion.
Please contact us at info@WarehouseFinder.net or use our Contact Us form if you have questions or concerns.