Crane Warehouses for Lease Or Rent in Houston
Last Updated June 3, 2023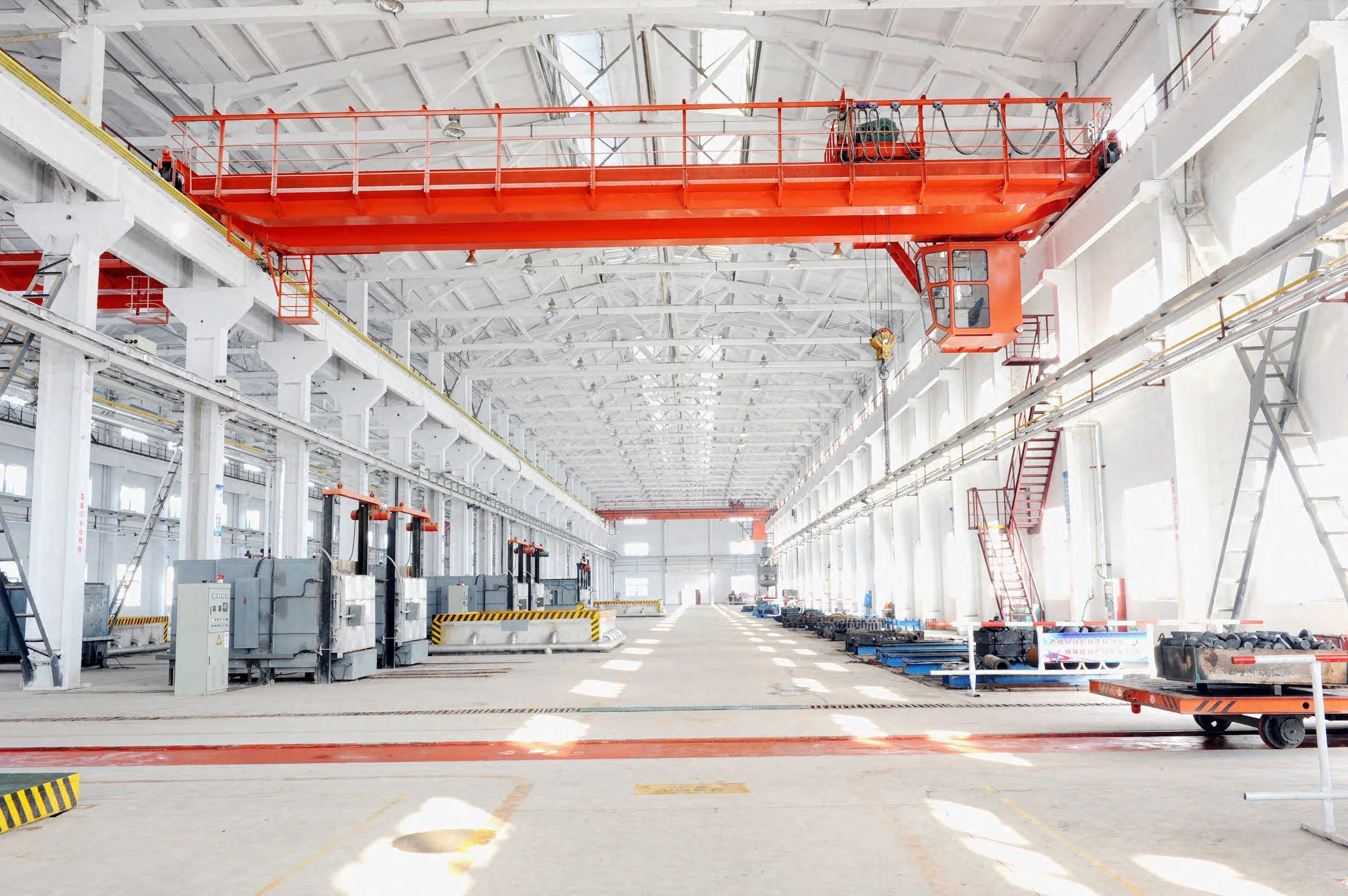 Welcome to our Houston Metro Sub-Page, your premier resource for navigating the vibrant market of crane-equipped and crane-ready warehouses available for lease or rent in the greater Houston area.

Houston, the largest city in Texas and a global hub for the energy industry, offers a diverse range of warehouse options suited to a variety of industries. With its bustling ports, extensive rail networks, and proximity to major freeways, Houston is a prime location for businesses seeking strategic positioning and seamless logistics.
If your operation requires crane-equipped or crane-ready warehouses, you are in the right place. Houston hosts a thriving market of properties designed for heavy-lifting needs. Whether you're a manufacturing firm, a freight handling company, or any business that regularly moves heavy items, our warehouse options in Houston are ready to empower your operations.
As part of our service, we provide a tailored property search, designed to match your unique requirements. With us, you'll discover warehouses with robust crane systems for heavy-duty applications, or crane-ready spaces that allow for customized installations. From small-scale units for growing businesses to expansive spaces for established enterprises, we'll guide you through Houston's dynamic warehouse landscape.
We encourage you to share your contact information and specific property requirements with us. Our aim is to connect you with properties that enhance your operational efficiency, productivity, and growth. Plus, our following section presents "Survey Items"—examples of properties we've found in the area—to give you a glimpse of the potential in Houston's warehouse market.
Let's take your business to new heights in the bustling city of Houston.
___________________________________________________
Survey of Crane Buildings - for Lease - Houston Metro
See the Survey Description Section for a contextual description of Surveys and for what they are used.
___________________________________________________
What Do We Mean When We Say Survey?
When a client asks us to help them search for a property to meet their needs for a Crane Warehouse for Lease Or Rent in Houston, we go to the best listing services and to our fellow Commercial Real Estate brokers to pull together all the information available for properties meeting the stated client requirements. We validate the information to be provided - likely by talking directly with the selling or leasing brokers - and then help our clients go through this information to help them select the best fit properties, from which the client would select properties they wish to tour. We are posting an abbreviated version of a search we've either performed for another client, or one we've performed particularly for this article. We call the information provided in this article a "Survey," and we'd love to turn this survey into a full set of search results based upon your requirements! If you don't see a survey in the next section, it just means we haven't gotten around to it yet. If you need this type of property, please do let us know and we'll contact you to get started. The search we perform for you will include most or all categories you see here, plus information about pricing, other expenses, availability, and anything we can find regarding other requirements you provide for your use case. We would provide all of this, along with any available flyers, photos, and detailed information regarding each property.
This standard brokerage service is provided at no cost to you as it is ordinarily included in the transaction and paid for by the seller or landlord.
___________________________________________________
What to Expect if We Create a Survey of Properties or Spaces for You - Crane Warehouse for Lease Or Rent
The market for Commercial Real Estate is very dynamic, and information regarding an available property can change from day-to-day, hour-to-hour, and even minute-to-minute. When you provide us with your requirements for a given property type, we perform a new search, validate all of the information, and provide you with the most reliable information we are able. The information we obtain for you is obtained from what we believe to be reliable sources. The statements and representations made are from these sources and not the statements and representations of the broker putting together your requested search.
___________________________________________________
Next Steps - Houston, Texas Metro
Centermark Commercial Real Estate is the exclusive Affiliate Brokerage for Warehouse Finder in the Houston Metro area. To make contact with us, please use our chat widget to the bottom right of your screen, call the number at the top right of your screen, or go to our form page to send us your contact information and a summary of your requirement. We will then work with you to fill your requirement for Crane Warehouse for Lease Or Rent in Houston. For more information about our Houston Area Affiliate, and more about what we do for you, please visit our Houston Metro Home Page.
___________________________________________________
What if I have a Property or Space I'd Like to List for Lease, Rent or Sale?
If you like what you see here and you have a Crane Warehouse for Lease Or Rent in Houston, or any other property or space you want to put on the market, please contact us and we'll provide you with a no-obligation listing consultation. To make contact with us, please use our chat widget to the bottom right of your screen, call the number at the top right of your screen, or use our listing information form to send us your contact information and a summary of your property.
___________________________________________________
What if I'm a Broker with a Requirement from a Valued Client that I Can't Service?
What we do here at Warehouse Finder is identify and manage Broker/Affiliates in Metro areas as they work to help valued clients get the property or space that they need. We aim to be the best at what we do. If you have a requirement you can't service - most likely for a Metro area you don't serve - please contact us using our chat widget at the bottom right of your screen, call the number at the top right of your screen, or use our Broker Requirement form to send us your contact information and a summary of the requirement you would like us to address for your valued client. We will reach out to you as soon as practical to discuss the requirement and terms for proceeding.
Other Houston Metro Search and Information Pages
In addition to this sample search/survey page, we have the following other pages of this type that might interest you:
Other Informational Links
Need More Details?
Want more information about something on this page? Need industrial, office or warehouse space? Use our Free Property Search form to provide your information to let our Broker Affiliate Network know about your needs including help assessing an existing lease. You may also call us at (800) 814 - 4214 to begin the discussion.
Please contact us at our Info Email address or use our Contact Us form if you have questions or concerns.
As Seen On