Since 2008 We've Been Finding Industrial Space (Warehouse, Flex, Manufacturing...) For All Types Of Businesses and Uses
Lease, Rent Or Sale
Let Us Help Find Yours Too!
No Gimmicks. No Hassles*. Just Quality Brokerage Services!
(* Disclaimer: Okay, okay - Real Estate does tend to throw a few knucklers, but we'll get you through them.)
Get Started
CALL US
Bodegas en Renta
Extensive Industrial Real Estate Brokerage Experience
Warehouse for Lease and Warehouse for Sale Specialists
Affiliate for the DFW Metro Area
Since 2008, Warehouse Finder Broker Affiliates have been finding industrial properties - warehouse, flex, manufacturing, etc. - for all types of busineses for sale, rent or lease. It would be our honor to serve you finding just the space you are looking for. Please leverage our extensive experience to get the job done! As you would expect, there is no fee to you for our standard tenant/buyer representation brokerage services. Please click here to get started or give us a call at (800) 814 - 4214. We'll also list your property for sale or lease. Call us at (800) 814 - 4214 or click here to get started with our listing process. If you are a broker interested in our services, feel free to use our Contact Us form to let us know about and describe your interest.
widgets
SPACE FOR LEASE
We can handle all warehouse LEASE requirements, large or small. Rail, freezer, cooler, hazardous permit, port access, barge access, crane-served, storage/stabilized/fenced yard...we can locate what you need. We are able to help find any type of Industrial & Flex property - just provide your criteria.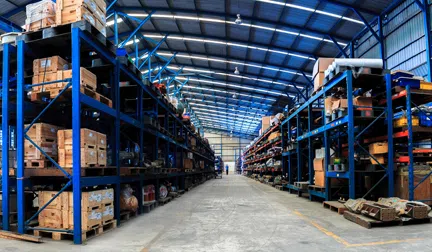 location_city
BUILDINGS FOR SALE
We will guide you through the ENTIRE purchase process. From establishing your criteria and locating suitable properties to closing the property at the title company, we are present. Financing, construction, etc. - we are able to help.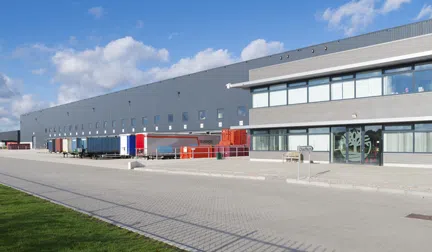 youtube_searched_for
FREE PROPERTY SEARCH
Our affiliates have the latest and most up-to-date access to commercial databases with Premium memberships to Costar, Loopnet, Commgate and many others. Work with the leading human powered property search service.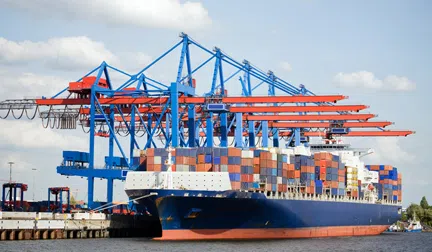 group
EXPERT ADVICE
Our affiliates are experts in their field with collectively 1000's of transactions under their belts. Whether experienced or novice - you'll find the information and support you need to make the best decisions for your property and business model.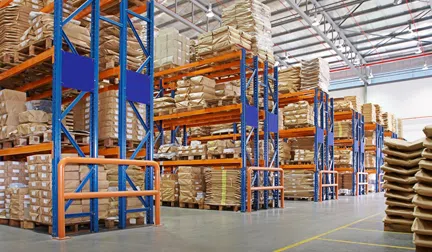 my_location
LEASING PROCESS
Explaining the lease and commercial terms
Analyzing your square footage and facility requirements (power, loading, storage, crane req., clear heights, FTZ's, barge and port access, rail access)
Providing property availability summaries for your geographic area
Producing an in depth comparison of available properties and market pricing
Developing a thorough Request For Proposal (RFP)
Negotiating lease terms
location_city
BUYING PROCESS
Explaining the purchase and sale process, commercial and contract terms
Analyzing your square footage and facility requirements (power, loading, storage, crane req., clear heights, FTZ's, barge and port access, rail access)
Providing property availability summaries for your geographic area
Producing an in depth comparison of available properties and market pricing
Developing a thorough Letter of Intent (LOI)
Negotiating contract terms
Assisting with due diligence items
Coordinating inspection, survey, appraisal, phase one and other studies
Assisting with securing financing
Sample Property Type Searches/Surveys
For the Dfw (Dallas-Fort Worth-Arlington, Tx) Metro Area
Here at Warehouse Finder, we are emphasizing information you can use about property types that are important for the Industrial/Warehouse marketplace. Each Metro Home Page will provide you with links for that Metro, if they exist. Most of the articles, or pages, cover a topic - like Crane-Served warehouses - and then provide information about properties available in the area in the form of a sample search or survey. If you want to see what is available in your area, find and go to your metro area using the Select a Metro section below. There will be an In-Page Navigation link listed at the top of most sections on this page.
Our Broker Affiliate For:
Dfw (Dallas-Fort Worth-Arlington, Tx) Metro
A Broker to Work FOR YOU
KW Commercial
Broker Associate
501 W. PGBT, Suite 125
Richardson, TX 75080
Free Property Search Free Listing Consult
CALL US
Nothing like my past engineering and technical experience background has prepared and groomed me more to be a successful commercial and residential real estate broker. For the last twenty years, I have gained vast knowledge and experience in the real estate field. Represented buyers, sellers, tenants, investors, I search the market with the most state of the art tools and technologies to locate and evaluate properties for my clients. I analyze investment properties based on cash-on-cash, cap rates and internal rate of returns. Through various analysis, I compare investment deals to create the best investment opportunities for my clients. Properties I search and locate for my clients include single- family homes, duplexes, fourplexes, multifamily apartment buildings, office buildings, retail, industrial warehouse properties. Understanding and knowledge of the local market is an essential part of the job. Have assisted many commercial real estates (CRE) sellers by listing, marketing locating qualified purchasers for office buildings, retail shopping centers, and industrial properties. Many years of real estate experience has prepared me to provide and assist in land development services. Those services include locating and evaluating commercial lots, contract negotiation, hiring design engineers, architects and contractors. I can utilize all my knowledge and experience to help you getting ahead with your CRE concerns. Best referrals for my business include commercial and residential real estate Buyers, Sellers, Investors, also, folks who are interested getting into commercial real estate.
KW Commercial & KW Central Realty Associate Broker.
Twenty (20) years knowledge and experience in RE field;
Negotiated contracts, lease agreements, property management, listing agreements; - Vast knowledge of Commercial and residential real estate markets;
Represent Buyers, Sellers, Investors; Tenants, Land Developers;
Bsc. Civil Engineering;
Licensed real estate broker;
Essential Duties and Responsibilities:
Created and analyze pro forma projections and investment models for acquisition and new development opportunities.
Generated return analyses for potential investments. This function requires a thorough understanding of financial principles and a working knowledge of key metrics (IRR, yield, cash on cash return).
Conducted market research to support key assumptions. This function requires the analysis of historical and competitive market data, the assessment of supply and demand characteristics, and the review of comparable transactions in the marketplace.
Conducted due diligence on potential acquisition and development opportunities, coordinating efforts with brokers and third parties.
Assisted in the organization and maintenance of an appropriate pipeline of acquisition and development opportunities.
Broker-Affiliate Service Area Summary
As a Warehouse Finder broker-affiliate for the Dfw (Dallas-Fort Worth-Arlington, Tx) Metro Area, we help our clients lease, rent, buy, and purchase warehouse, flex, manufacturing and other industrial space/property. Our service area includes the following communities (in alphabetical order) - with links in most cases to more detailed information about each community - Addison, Aledo, Allen, Alvarado, Alvord, Anna, Argyle, Arlington, Aubrey, Avalon, Azle, Bardwell, Bedford, Blue Ridge, Boyd, Bridgeport, Burleson, Caddo Mills, Campbell, Carrollton, Cedar Hill, Celeste, Celina, Chico, Cleburne, Colleyville, Commerce, Copeville, Coppell, Crandall, Cresson, Crowley, Dallas, Decatur, Dennis, Denton, Desoto, Duncanville, Elmo, Ennis, Euless, Farmersville, Fate, Ferris, Flower Mound, Forney, Forreston, Fort Worth, Frisco, Garland, Glen Rose, Gober, Godley, Granbury, Grand Prairie, Grandview, Grapevine, Greenville, Greenwood, Haltom City, Haslet, Hurst, Hutchins, Irving, Italy, Josephine, Joshua, Justin, Kaufman, Keene, Keller, Kemp, Kennedale, Krum, Lake Dallas, Lancaster, Lavon, Lewisville, Lillian, Lipan, Little Elm, Lone Oak, Mansfield, Maypearl, Mckinney, Melissa, Merit, Mesquite, Midlothian, Milford, Millsap, Naval Air Station/ Jrb, Nemo, Nevada, Newark, North Richland Hills, Palmer, Paluxy, Paradise, Peaster, Pilot Point, Plano, Ponder, Poolville, Princeton, Prosper, Quinlan, Rainbow, Red Oak, Rhome, Richardson, Rio Vista, Roanoke, Rockwall, Rosser, Rowlett, Royse City, Sachse, Sanger, Scurry, Seagoville, Slidell, Southlake, Springtown, Sunnyvale, Terrell, The Colony, Tolar, Venus, Waxahachie, Weatherford, Westminster, Weston, Whitt, Wilmer, Wolfe City, and Wylie. You can hover over each highlighted link for details about what the link is for, as well as a population estimate for the community if it is available.
Our Broker Affiliate Network
Select to View the Broker Affiliate for Your Metro
To see the "Home Page" for our Affiliate Broker for your Metro Area, select your Metro Area from the Metro "Cloud" below.
We have existing Broker Affiliates in many areas of the country. We would be pleased to refer you to one of our existing Affiliates, or if we don't yet have one in your area we would be pleased to use our expertise to establish a new Broker Affilaite relationship in your area by selecting a broker for your needs.
If you know you want our help purchasing or leasing a property, simply fill out this form. If instead you would like help listing your property for lease or sale, please use this form.
Metro Areas We Service
Disclaimer: At any given time, the above Metro Areas may have active affiliates, or we may be actively searching for an affiliate for any given Metro Area. Some turnover occurs as we make certain you have the best available professionals to work with. If there is an active affiliate for a metro you have selected, details will be present in the "Affiliate-Metro" (see In-Page Navigation) section above.
Want more infomation about something on this page? Need industrial, office or warehouse space? Fill out our form here to let our Broker Affiliate Network know about your needs including help assessing an existing lease. You may also call us at (800) 814 - 4214 to begin the discussion.
Please contact us at info@WarehouseFinder.net or use our Contact Us form if you have questions or concerns.