Austin Metro Area: Cold Storage Warehouses with Coolers or Freezers for Sale
We'll Help You Locate a Austin Metro Warehouse for Lease or Sale.
Free Property Search
Last Updated July 9, 2023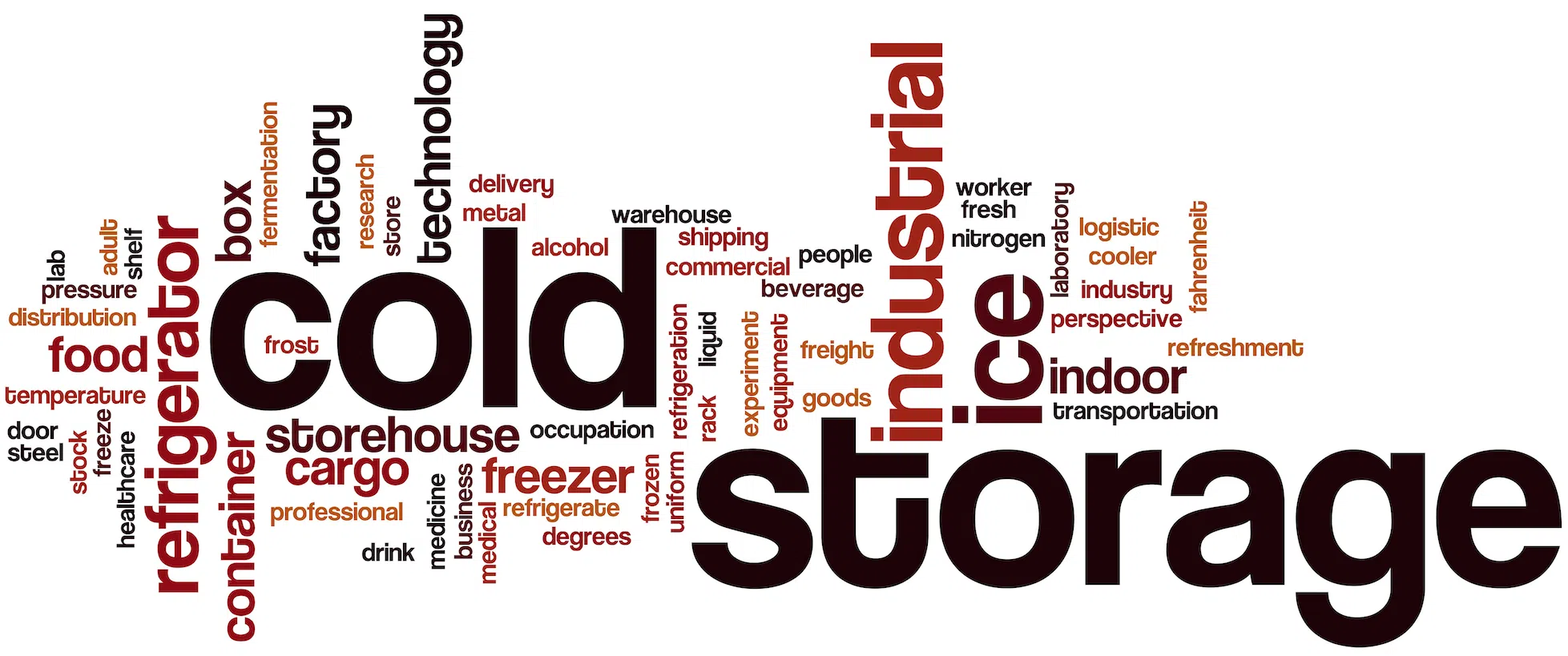 Welcome to your prime source for cold storage warehouses with coolers or freezers for sale in the Austin Metro Area. If your business necessitates a high-functioning cold storage facility, our array of temperature-controlled warehouses could be your ideal solution.
Capitalize on the strategic advantages of Austin's geographical positioning, thriving industrial sector, and robust logistics infrastructure. These aspects make Austin a top choice for businesses in the food processing, pharmaceuticals, or other sectors that require cold storage.
Discover a variety of cold storage warehouses in the Austin market, all designed to accommodate a wide range of temperature-sensitive operational needs. Featuring coolers or freezers, these properties offer the temperature control you require.
Our service goes beyond a simple property listing; we aim to match your unique requirements. Whether you're a smaller enterprise seeking a compact warehouse or a larger corporation needing a sizable cold storage facility, we're here to help you navigate the Austin warehouse market.
Please share your contact details and specific property requirements with us. Our goal is to connect you with properties that promote operational efficiency and business growth. Remember to check out our "Survey Items" in the next section for examples of properties we've discovered in the area.
Experience the potential of owning a cold storage warehouse in the vibrant Austin Metro Area.
The following sections comprise this article. Each section heading in the list is also an in-page link so you can skip to the sections in which you have the most interest. Skip directly to the search/survey section of this page, or view the outline with in-page links immediately below:
___________________________________________________
Cold Storage Warehouse for Sale - Austin-Round Rock-Georgetown Metro Area
Cold Storage warehouses are essential for food distribution and sales. Supermarkets, restaurants, and large chains use these warehouses to keep their business running smoothly and thriving.
In a city like Austin, Cold Storage warehouses are also used for the biotech sector, which requires storing reagents, chemicals, and even vaccines at specific temperatures that cannot vary.
Whether you are considering renting a Cold Storage warehouse or prefer to invest a large sum and buy it outright, our consultants will be able to guide you through the entire process.
___________________________________________________
Survey of Cold Storage Warehouse for Sale - Austin Metro
See the Survey/Survey Item Description for a contextual description of Surveys and for what they are used.
This survey has been completed and no properties of this type were found in Austin. This most likely means this type of property is in very short supply. It likely also means that your best chance to find what you are looking for is to contact us and share your requirement. We will then use our knowledge of and contacts within the market, and our shoe leather, to find something for you if at all possible.
___________________________________________________
What Else Are People Searching For - Cold Storage Warehouses for Sale in Austin?
Cold Storage is critical for many applications in the warehouse industry. Some of these are listed below:
Food Storage
Food Preparation
Drug Storage
Drug Preparation
Valuable Document Storage
One might be interested in/searching for many terms in the industry. Some of these are listed below:
Refrigeration
Cooler
Freezer
Frozen
Chilled
Chiller
Cold Chain
There are several cities included in the Austin Metro Area - here are a few of the larger ones: Austin, Round Rock, Cedar Park, Georgetown, San Marcos, Pflugerville, Leander, Kyle, Hutto, & Taylor.

The rest - hopefully close to an inclusive list, is on our Austin Metro Area home page. You can navigate directly to the link on your Metro Home Page using the In-Page link for "Service Area Summary." This list includes all of the Cities and Towns we know in the Metro Area. Each City and Town listed is also a link to detailed statistics about that specific place drawn from various Census Bureau reports.
___________________________________________________
What Do We Mean When We Say Survey?
When a client asks us to help them search for a property to meet their needs for a Cold Storage Warehouse for Sale in Austin, we go to the best listing services and to our fellow Commercial Real Estate brokers to pull together all the information available for properties meeting the stated client requirements. We validate the information to be provided - likely by talking directly with the selling or leasing brokers - and then help our clients go through this information to help them select the best fit properties, from which the client would select properties they wish to tour. We are posting an abbreviated version of a search we've either performed for another client, or one we've performed particularly for this article. We call the information provided in this article a "Survey," and we'd love to turn this survey into a full set of search results based upon your requirements! If you don't see a survey in the next section, it just means we haven't gotten around to it yet. If you need this type of property, please do let us know and we'll contact you to get started. The search we perform for you will include most or all categories you see here, plus information about pricing, other expenses, availability, and anything we can find regarding other requirements you provide for your use case. We would provide all of this, along with any available flyers, photos, and detailed information regarding each property.
This standard brokerage service is provided at no cost to you as it is ordinarily included in the transaction and paid for by the seller or landlord.
___________________________________________________
What to Expect if We Create a Survey of Properties or Spaces for You - Cold Storage Warehouse for Sale
The market for Commercial Real Estate is very dynamic, and information regarding an available property can change from day-to-day, hour-to-hour, and even minute-to-minute. When you provide us with your requirements for a given property type, we perform a new search, validate all of the information, and provide you with the most reliable information we are able. The information we obtain for you is obtained from what we believe to be reliable sources. The statements and representations made are from these sources and not the statements and representations of the broker putting together your requested search.
___________________________________________________
Next Steps - Austin Metro Area
Our job is to find a selection of Cold Storage Warehouses for Sale in the Austin Metro using all public and private information services along with our shoe leather and connections. This identification process is without financial obligation to you. Brokers make their money at closing, and these commissions are generally included in the lease and purchase price. To make contact with us, please use our chat widget at the bottom right of your screen, call the number at the top right of your screen, or go to our form page to send us your contact information and a summary of your requirement. For more information about our Austin Area Affiliate, and more about what we do for you, please visit our Austin Metro Area.
___________________________________________________
What if I have a Property or Space I'd Like to List for Lease, Rent or Sale?
If you like what you see here and you have a Cold Storage Warehouse for Sale in Austin, or any other property or space you want to put on the market, please contact us and we'll provide you with a no-obligation listing consultation. To make contact with us, please use our chat widget to the bottom right of your screen, call the number at the top right of your screen, or use our listing information form to send us your contact information and a summary of your property.
___________________________________________________
What if I'm a Broker with a Requirement from a Valued Client that I Can't Service?
What we do here at Warehouse Finder is identify and manage Broker/Affiliates in Metro areas as they work to help valued clients get the property or space that they need. We aim to be the best at what we do. If you have a requirement you can't service - most likely for a Metro area you don't serve - please contact us using our chat widget at the bottom right of your screen, call the number at the top right of your screen, or use our Broker Requirement form to send us your contact information and a summary of the requirement you would like us to address for your valued client. We will reach out to you as soon as practical to discuss the requirement and terms for proceeding.
Other Austin Metro Search and Information Pages
In addition to this sample search/survey page, we have the following other pages of this type that might interest you:
Other Informational Links:
Need More Details?
Want more information about something on this page? Need industrial, office or warehouse space? Use our Free Property Search form to provide your information to let our Broker Affiliate Network know about your needs including help assessing an existing lease. You may also call us at (800) 814 - 4214 to begin the discussion.
Please contact us at our Info Email address or use our Contact Us form if you have questions or concerns.
As Seen On