Warehouse Divisibility - Picture with Definition
Last Updated July 1, 2022
See Our List of Metro Home Pages and Select/View Yours
Warehouse Divisibility - Picture with Definition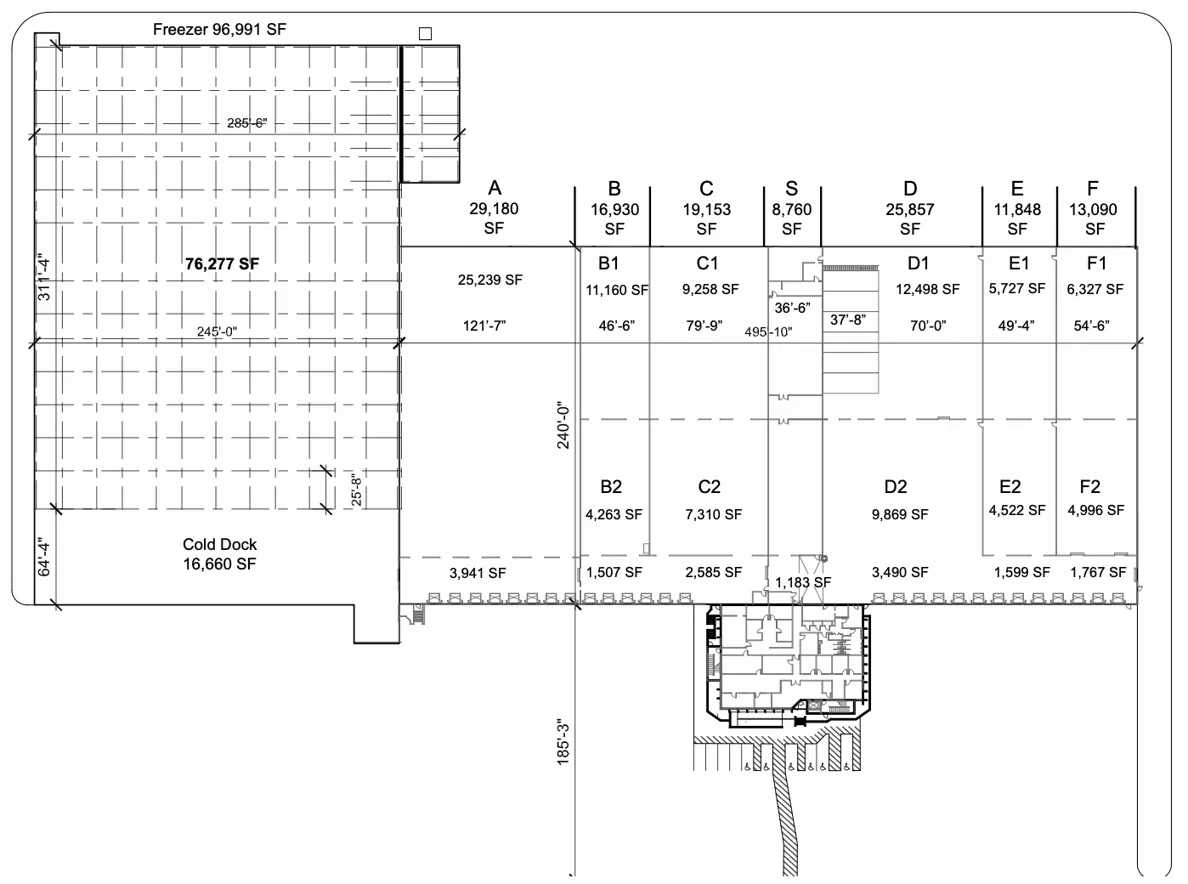 Why can't this landlord just divide up the space in this warehouse to lease exactly the amount and type of space I need? I know - it seems like a simple thing to do. And sometimes, it can be fairly simple. BUT, there are complications. This article is intended to discuss a fair subset of the issues complicating the divisibility of warehouses with various resources to share - or not to share.
Common Areas
One of the first things a landlord who wishes to subdivide must consider is the resources the property contains that could and should be shared among the tenants to maximize the value of those resources - probably in terms of rent value to the landlord. Sometimes this prioritization also benefits the tenants. Hopefully this ends up being most times, since they are the ones who ultimately pay the bills, so to speak. Some of these shared resources can be: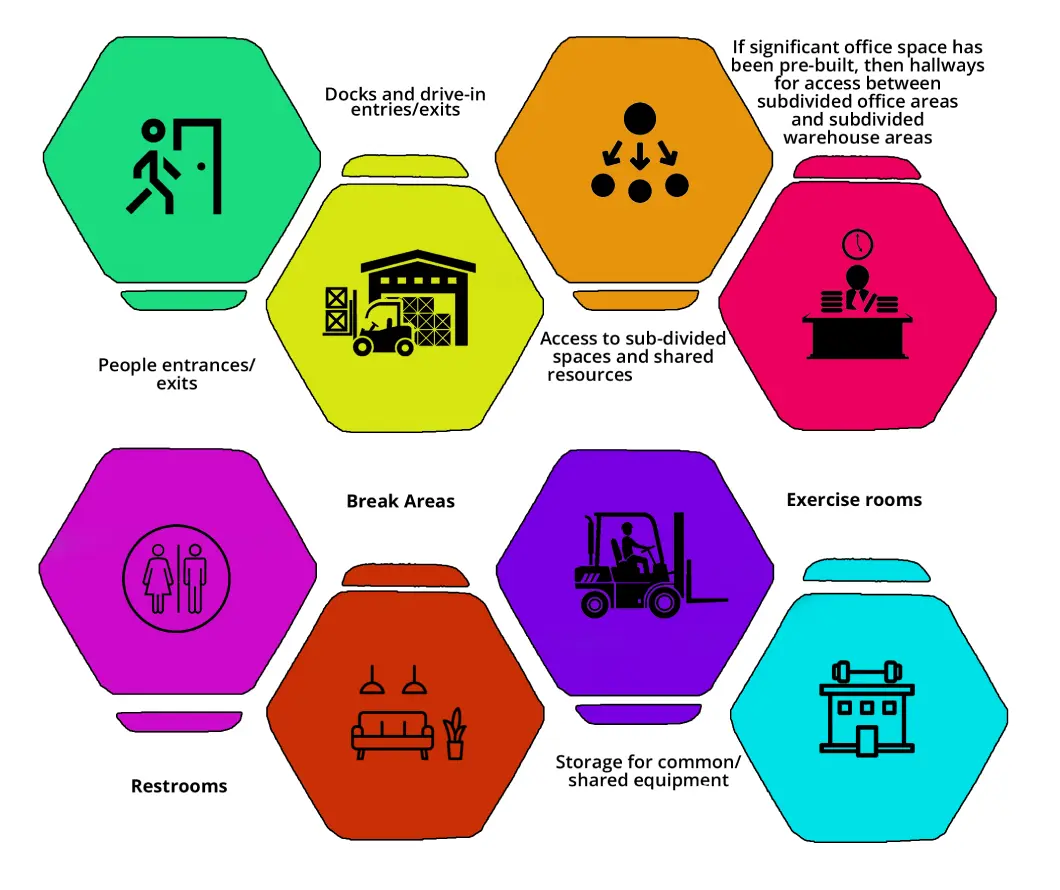 For more discussion of this type of space, click on common area maintenance.
Valuable Building Resources Not Easily Sub-Divided
There are a quite a few choices for this particular discussion. Some of the big ones that come to mind right away are:
If one could count on people to "play nice" with each other, you might have more options. There are certain things - probably more than we'd like to admit - that simply must be subdivided into completely separate and isolated areas, for interpersonal, legal, business, or other practical reasons.
How Can Warehouse Finder Help?
Warehouse Finder Affiliates are experienced brokerages that assist clients identifying and acquiring the right industrial properties all the time. Instead of wading through listings and unfulfilled promises of listing from other web sites, why don't you just delegate your search to us. We'll help you determine exactly what you need, find your property for you from listed, unlisted, and off-market sources and help you acquire it. The cost of our standard set of services is included in the lease/purchase price. To make contact with us, please use our chat widget to the bottom right of our Get Started page, call the number at the top right of your screen, or go to our Get Started page to send us your contact information and a summary of your requirement.