Clear Height - Picture with Definition
Last Updated Sept. 9, 2021
See Our List of Metro Home Pages and Select/View Yours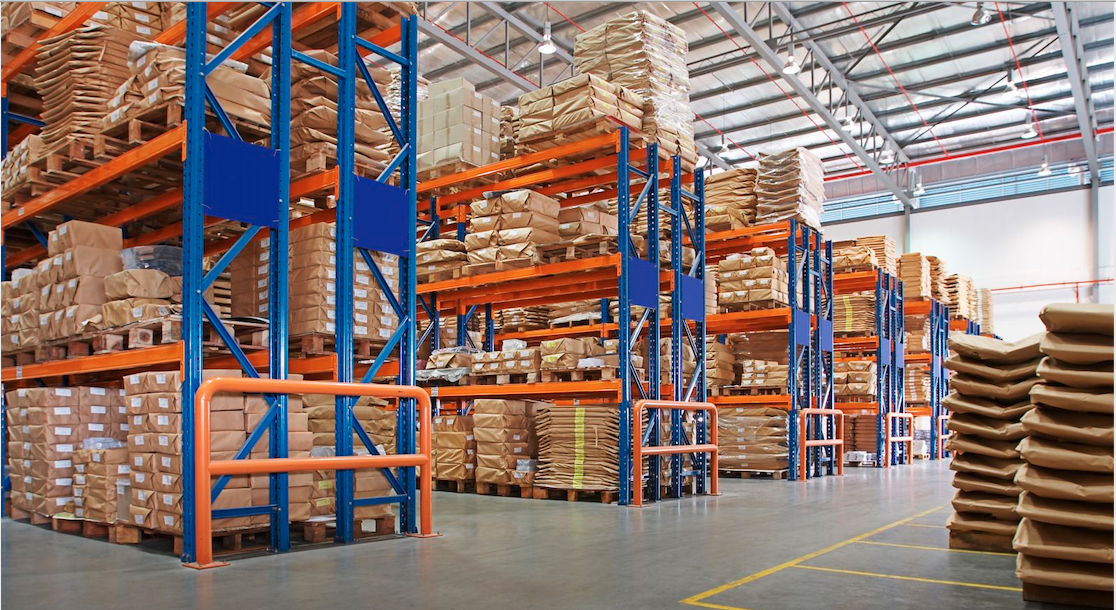 Warehouse operations often involve high ceilings under which to conduct various types of business. Clear height is defined as the maximum height of objects a building can accommodate. Buildings sometimes have different areas that have different clear heights. These different areas will normally be specified for clear height separately.
Some examples of operations with certain height requirements include manufacturing a product, lifting/moving material with cranes, stacking pallets of merchandise to maximize storage capacity, and utilizing machinery. Almost all warehouse operations have some requirements for clear height in the warehouse area that will force you to pay attention to the criteria.
Unfortunately, the supply of high clear warehouses in a strong market can be extremely limited. In some instances, a lower clear facility may be available at a deep discount. If you find this to be the case in your area, it can sometimes warrant redesigning operations to accommodate. Tradeoffs can include stacking fewer pallets, utilizing different ways of moving materials and equipment around in the facility, etc. Some tradeoffs can be simpler to assess, but there can also be less tangible factors. You should always do your best to identify the factors most important to your operation and fully assess the effects of using the proposed facility.
Go here to read about more important criteria for selecting warehouses for rent, lease or sale.
Are you looking for Warehouse, Office or other space in Houston or elsewhere? Do you need to renew your lease?
Contact Warehouse Finder using our Get Started link above, call us at the phone number on this page in the upper right, or chat with us using our chat widget on this page in the lower right.