Since 2008 We've Been Finding Industrial Space (Warehouse, Flex, Manufacturing...) For All Types Of Businesses and Uses
Lease, Rent Or Sale
Let Us Help Find Yours Too!
No Gimmicks. No Hassles*. Just Quality Brokerage Services!
(* Disclaimer: Okay, okay - Real Estate does tend to throw a few knucklers, but we'll get you through them.)
Get Started
Chat With Us
Bodegas en Renta
Warehouse for Lease and Warehouse for Sale Specialists
Since 2008, Warehouse Finder Broker Affiliates have been finding industrial properties - warehouse, flex, manufacturing, etc. - for all types of busineses for sale, rent or lease. It would be our honor to serve you finding just the space you are looking for. Please leverage our extensive experience to get the job done! As you would expect, there is no fee to you for our standard tenant/buyer representation brokerage services. Please click here to get started or give us a call at (800) 814 - 4214. We'll also list your property for sale or lease. Call us at (800) 814 - 4214 or click here to get started with our listing process. If you are a broker interested in our services, feel free to use our Contact Us form to let us know about and describe your interest.
WAREHOUSES FOR LEASE
Are you in the market for a warehouse for lease? Are you sick and tired of chasing down false and useless advise?
If you answered yes, you've come to the right place. At Warehouse Finder, we can manage all of your warehouse for lease requirements, large or small.
Whether you're in need of rail, freezer, cooler, hazardous permit, port access, barge access, crane-served, storage/stabilized/fenced yard, we will locate a selection of warehouses that can meet your requirements.
With decades of commercial real estate brokerage experience, we are uniquely positioned to help you find the warehouse for lease that fits your needs. Simply complete our get started form to provide your criteria and we'll be in touch soon.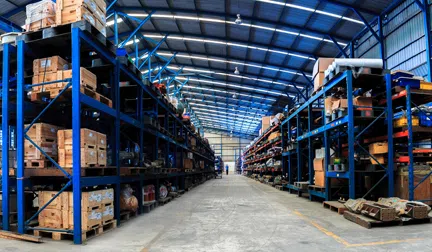 WAREHOUSES FOR SALE
Finding warehouses for sale is no easy venture.
The buying process - from finding to negotiating to financing to permitting - is complex and can, at times, feel completely overwhelming.
But it doesn't have to be.
At Warehouse Finder, we are committed to guiding you through the entire process: from finding warehouses for sale to identifying the right companies to support you in getting what you need.
With decades of experience in commercial real estate, we have the connections you will need to make the buying process as seamless as possible.
We are committed to be there for you from the moment you establish your criteria to locating suitable properties to closing at the title company.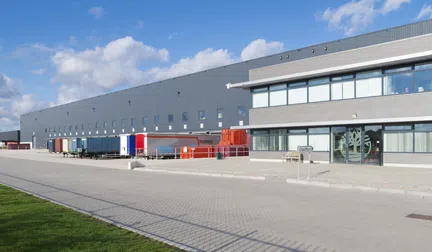 youtube_searched_for
FREE PROPERTY SEARCH
Given our tenured industry connections, our affiliates have the latest and most up-to-date access to commercial databases. These associations come with access to premium memberships to Costar, Loopnet, Commgate, and many others. When you partner with Warehouse Finder, you will work with the leading human-powered property search service, allowing you to find best warehouses for sale on the market.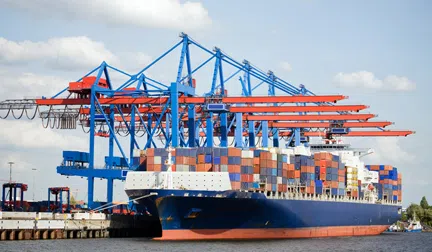 group
EXPERT ADVICE
With 1000s of transactions under their belts, our affiliates are experts in the field. When you partner with Warehouse Finder, you can rest assured that you're in good, capable hands. Whether you have experience searching for warehouses for sale or are gearing up for your first purchase, we can help you find the ideal space and support you throughout the entire process. Our experienced associates are standing by to help you make the best decisions for your property and business model.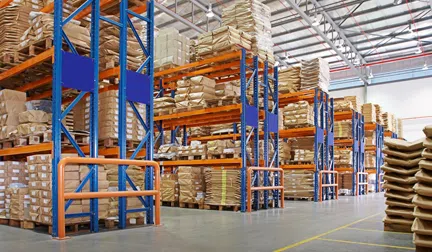 my_location
LEASING PROCESS
Explaining the lease and commercial terms
Analyzing your square footage and facility requirements (power, loading, storage, crane req., clear heights, FTZ's, barge and port access, rail access)
Providing property availability summaries for your geographic area
Producing an in depth comparison of available properties and market pricing
Developing a thorough Request For Proposal (RFP)
Negotiating lease terms
location_city
BUYING PROCESS
Explaining the purchase and sale process, commercial and contract terms
Analyzing your square footage and facility requirements (power, loading, storage, crane req., clear heights, FTZ's, barge and port access, rail access)
Providing property availability summaries for your geographic area
Producing an in depth comparison of available properties and market pricing
Developing a thorough Letter of Intent (LOI)
Negotiating contract terms
Assisting with due diligence items
Coordinating inspection, survey, appraisal, phase one and other studies
Assisting with securing financing
Sample Property Type Searches/Surveys
For the Phoenix (Phoenix-Mesa-Scottsdale, Az) Metro Area
Here at Warehouse Finder, we are emphasizing information you can use about property types that are important for the Industrial/Warehouse marketplace. Each Metro Home Page will provide you with links for that Metro, if they exist. Most of the articles, or pages, cover a topic - like Crane-Served warehouses - and then provide information about properties available in the area in the form of a sample search or survey. If you want to see what is available in your area, find and go to your metro area using the Select a Metro section below. There will be an In-Page Navigation link listed at the top of most sections on this page.
Phoenix as a Destination for Industrial Real Estate
For a company looking to relocate, the Phoenix Metro area offers a lot of benefits. One of these is its central location in the United States, which allows you to reach most national markets within two days by ground transportation. In addition, the region is known for being home to many Fortune 500 companies and is also one of America's fastest-growing regions. The area offers an abundance of options including warehouses, distribution centers, and more for you to choose from. With over four million people living in the metro area and more than three hundred thousand businesses calling it home, your sure to find an audience for your products and services here!

Our Broker Affiliate For:
Phoenix (Phoenix-Mesa-Scottsdale, Az) Metro
A Broker to Work FOR YOU
Jones Lang Lasalle
Broker, VP, SIOR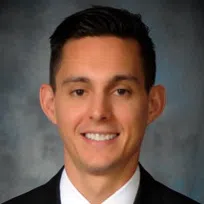 Kyle Westfall
Vice President
Email
An eleven-year industrial real estate specialist, Westfall represents industrial occupiers and landlords across metro Phoenix. Since joining JLL in 2013, he and his team have completed over 265 transactions for clients including Clarion Partners, LBA Realty, Tire's Warehouse and Fred Jones Enterprises.
Phoenix, AZ
Free Property Search Free Listing Consult
CALL US
Disclaimer: All information contained herein is believed to be reliable. All information is subject to error, omission, and prior withdrawal without notice.
Industrial Real Estate Specialist at JLL (Logistics, Distribution, E-Commerce, Tech, and Manufacturing)

I specialize in the representation and advising of Tenants and Occupiers evaluating their industrial real estate needs on multi-market or singular transactions.

Kyle provides significant value to his clients by having the capabilities to help develop a real estate strategy and then implement and take it through execution. Location evaluation, racking strategy, employee retention, financial modeling, LOI negotiation, etc...are all part of the strategy and execution.

This seamless approach provides for a streamlined process resulting in both time and cost savings to his clients.

The unique technology, resources and skill set used by Kyle help deliver top solutions and service to his clients.

Experience
Prior to joining JLL, Kyle started his career at Cushman & Wakefield in 2008.

Broker-Affiliate Service Area Summary
As a Warehouse Finder broker-affiliate for the Phoenix (Phoenix-Mesa-Scottsdale, Az) Metro Area, we help our clients lease, rent, buy, and purchase warehouse, flex, manufacturing and other industrial space/property. Our service area includes the following communities (in alphabetical order) - with links in most cases to more detailed information about each community - Aguila, Apache Junction, Arizona City, Arlington, Avondale, Bapchule, Buckeye, Carefree, Casa Grande, Cashion, Cave Creek, Chandler, Chandler Heights, Coolidge, El Mirage, Eloy, Florence, Fort Mcdowell, Fountain Hills, Gila Bend, Gilbert, Glendale, Glendale Luke Afb, Goodyear, Higley, Kearny, Laveen, Litchfield Park, Mammoth, Maricopa, Mesa, Morristown, New River, Oracle, Palo Verde, Paradise Valley, Peoria, Phoenix, Picacho, Queen Creek, Red Rock, Rio Verde, Sacaton, San Manuel, Scottsdale, Stanfield, Sun City, Sun City West, Superior, Surprise, Tempe, Tolleson, Tonopah, Tortilla Flat, Valley Farms, Waddell, Wickenburg, Wittmann, and Youngtown. You can hover over each highlighted link for details about what the link is for, as well as a population estimate for the community if it is available.
Our Broker Affiliate Network
Select to View the Broker Affiliate for Your Metro
To see the "Home Page" for our Affiliate Broker for your Metro Area, select your Metro Area from the Metro "Cloud" below.
We have existing Broker Affiliates in many areas of the country. We would be pleased to refer you to one of our existing Affiliates, or if we don't yet have one in your area we would be pleased to use our expertise to establish a new Broker Affilaite relationship in your area by selecting a broker for your needs.
If you know you want our help purchasing or leasing a property, simply fill out this form. If instead you would like help listing your property for lease or sale, please use this form.
Metro Areas We Service
Disclaimer: At any given time, the above Metro Areas may have active affiliates, or we may be actively searching for an affiliate for any given Metro Area. Some turnover occurs as we make certain you have the best available professionals to work with. If there is an active affiliate for a metro you have selected, details will be present in the "Affiliate-Metro" (see In-Page Navigation) section above.
Need More Details?
Want more infomation about something on this page? Need industrial, office or warehouse space? Fill out our form here to let our Broker Affiliate Network know about your needs including help assessing an existing lease. You may also call us at (800) 814 - 4214 to begin the discussion.
Please contact us at our Info Email address or use our Contact Us form if you have questions or concerns.