Article Synopsis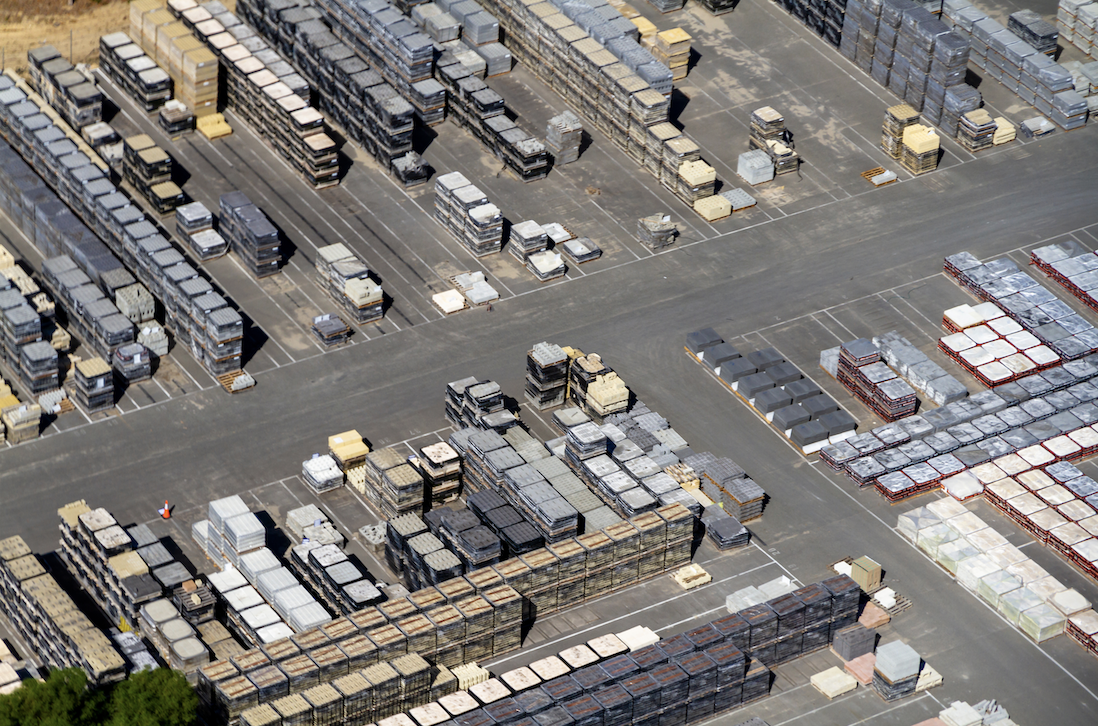 Paved or stabilized yards have many uses. They can be used to store inventory - i.e. pipe and other items that can withstand the elements - as shown in the attached photo. They can even be used to display inventory, as in the case of processed stone used for countertops. They can also serve as a place to park trucks and trailers - empty and loaded. With proper security, gating and fencing, they can be a reasonably secure place for these and many other items.

So, why not just buy some land and place these items onto it? The purpose of land stabilization is to prevent heavy materials stored on or moving across that land from sinking into the ground. Roads are a primary form of stabilization. Vehicle tire contact points concentrate the vehicle's weight and represent an excellent example of the need for and the challenges of stabilization. A broad range of situations drives the need for stabilization. In this article, we'll discuss:
Several types of stabilization
Issues with stabilizing yards
Stabilization use cases
Problems with using stabilized yards
For the record, we are not discussing stabilizing your back yard here. We are discussing industrial grade stabilization - probably an acre or much more.