Since 2008 We've Been Finding Industrial Space (Warehouse, Flex, Manufacturing...) For All Types Of Businesses and Uses
Lease, Rent Or Sale
Let Us Help Find Yours Too!
No Gimmicks. No Hassles*. Just Quality Brokerage Services!
(* Disclaimer: Okay, okay - Real Estate does tend to throw a few knucklers, but we'll get you through them.)
Get Started
CALL US
Bodegas en Renta
Extensive Industrial Real Estate Brokerage Experience
Warehouse for Lease and Warehouse for Sale Specialists
Affiliate for the Philadelphia Metro Area
Since 2008, Warehouse Finder Broker Affiliates have been finding industrial properties - warehouse, flex, manufacturing, etc. - for all types of busineses for sale, rent or lease. It would be our honor to serve you finding just the space you are looking for. Please leverage our extensive experience to get the job done! As you would expect, there is no fee to you for our standard tenant/buyer representation brokerage services. Please click here to get started or give us a call at (800) 814 - 4214. We'll also list your property for sale or lease. Call us at (800) 814 - 4214 or click here to get started with our listing process. If you are a broker interested in our services, feel free to use our Contact Us form to let us know about and describe your interest.
widgets
SPACE FOR LEASE
We can handle all warehouse LEASE requirements, large or small. Rail, freezer, cooler, hazardous permit, port access, barge access, crane-served, storage/stabilized/fenced yard...we can locate what you need. We are able to help find any type of Industrial & Flex property - just provide your criteria.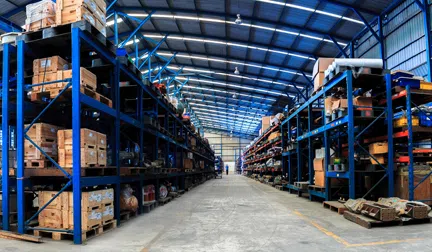 location_city
BUILDINGS FOR SALE
We will guide you through the ENTIRE purchase process. From establishing your criteria and locating suitable properties to closing the property at the title company, we are present. Financing, construction, etc. - we are able to help.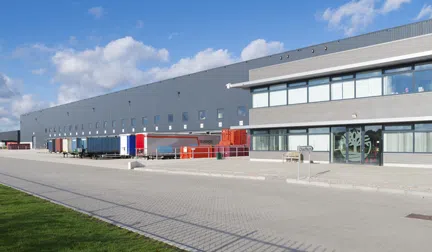 youtube_searched_for
FREE PROPERTY SEARCH
Our affiliates have the latest and most up-to-date access to commercial databases with Premium memberships to Costar, Loopnet, Commgate and many others. Work with the leading human powered property search service.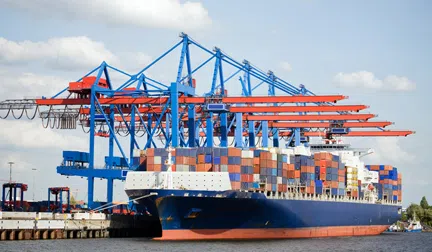 group
EXPERT ADVICE
Our affiliates are experts in their field with collectively 1000's of transactions under their belts. Whether experienced or novice - you'll find the information and support you need to make the best decisions for your property and business model.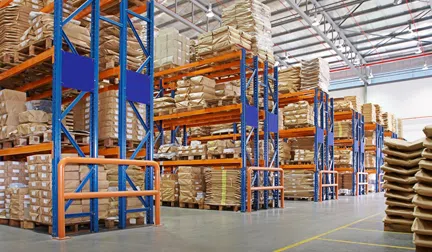 Processes
my_location
LEASING PROCESS
Explaining the lease and commercial terms
Analyzing your square footage and facility requirements (power, loading, storage, crane req., clear heights, FTZ's, barge and port access, rail access)
Providing property availability summaries for your geographic area
Producing an in depth comparison of available properties and market pricing
Developing a thorough Request For Proposal (RFP)
Negotiating lease terms
location_city
BUYING PROCESS
Explaining the purchase and sale process, commercial and contract terms
Analyzing your square footage and facility requirements (power, loading, storage, crane req., clear heights, FTZ's, barge and port access, rail access)
Providing property availability summaries for your geographic area
Producing an in depth comparison of available properties and market pricing
Developing a thorough Letter of Intent (LOI)
Negotiating contract terms
Assisting with due diligence items
Coordinating inspection, survey, appraisal, phase one and other studies
Assisting with securing financing
Sample Property Type Searches/Surveys
For the Philadelphia (Philadelphia-Camden-Wilmington, Pa-Nj-De-Md) Metro Area
Here at Warehouse Finder, we are emphasizing information you can use about property types that are important for the Industrial/Warehouse marketplace. Each Metro Home Page will provide you with links for that Metro, if they exist. Most of the articles, or pages, cover a topic - like Crane-Served warehouses - and then provide information about properties available in the area in the form of a sample search or survey. If you want to see what is available in your area, find and go to your metro area using the Select a Metro section below. There will be an In-Page Navigation link listed at the top of most sections on this page.
Our Broker Affiliate For:
Philadelphia (Philadelphia-Camden-Wilmington, Pa-Nj-De-Md) Metro
A Broker to Work FOR YOU
We Are Actively Seeking a Broker Affiliate for this, the Philadelphia Metro Area. We would be pleased to accelerate the process to find one for you!
Broker-Affiliate Service Area Summary
As a Warehouse Finder broker-affiliate for the Philadelphia (Philadelphia-Camden-Wilmington, Pa-Nj-De-Md) Metro Area, we help our clients lease, rent, buy, and purchase warehouse, flex, manufacturing and other industrial space/property. Our service area includes the following communities (in alphabetical order) - with links in most cases to more detailed information about each community - Abington, Alloway, Ambler, Arcola, Ardmore, Aston, Atco, Atglen, Audubon, Audubon, Avondale, Bala Cynwyd, Barrington, Barto, Bear, Bedminster, Bellmawr, Bensalem, Berlin, Berwyn, Beverly, Birchrunville, Birmingham, Blackwood, Blooming Glen, Blue Bell, Bordentown, Brandamore, Bridgeport, Bridgeport, Bristol, Brookhaven, Broomall, Browns Mills, Bryn Athyn, Bryn Mawr, Buckingham, Burlington, Camden, Carversville, Cecilton, Cedar Brook, Cedars, Chadds Ford, Chalfont, Charlestown, Chatham, Chatsworth, Cheltenham, Cherry Hill, Chesapeake City, Chester, Chesterfield, Chester Heights, Chester Springs, Cheyney, Childs, Clarksboro, Claymont, Clayton, Clementon, Clifton Heights, Coatesville, Cochranville, Collegeville, Colmar, Colora, Columbus, Concordville, Conowingo, Conshohocken, Cookstown, Creamery, Croydon, Crum Lynne, Danboro, Darby, Deepwater, Delaware City, Delran, Devault, Devon, Downingtown, Doylestown, Dresher, Drexel Hill, Dublin, Durham, Eagleville, Earleville, Earlington, East Greenville, Edgemont, Elkins Park, Elk Mills, Elkton, Elmer, Elverson, Erwinna, Essington, Ewan, Exton, Fairless Hills, Fairview Village, Feasterville Trevose, Ferndale, Florence, Flourtown, Folcroft, Folsom, Forest Grove, Fort Dix, Fort Washington, Fountainville, Franconia, Franklinville, Frederick, Furlong, Gardenville, Georgetown, Gibbsboro, Gibbstown, Gilbertsville, Gladwyne, Glassboro, Glendora, Glen Mills, Glenmoore, Glenolden, Glen Riddle Lima, Glenside, Gloucester City, Gradyville, Green Lane, Gwynedd, Gwynedd Valley, Haddonfield, Haddon Heights, Haddon Township, Hainesport, Hancocks Bridge, Harleysville, Harrisonville, Hatboro, Hatfield, Haverford, Havertown, Hilltown, Hockessin, Holicong, Holmes, Honey Brook, Horsham, Huntingdon Valley, Immaculata, Jamison, Jenkintown, Jobstown, Juliustown, Kelton, Kemblesville, Kennett Square, Kimberton, King Of Prussia, Kintnersville, Kirkwood, Kulpsville, Lafayette Hill, Lahaska, Landenberg, Langhorne, Lansdale, Lansdowne, Lawnside, Lederach, Lenni, Levittown, Lewisville, Lincoln University, Line Lexington, Lionville, Lumberton, Lumberville, Lyndell, Magnolia, Mainland, Malaga, Malvern, Mantua, Maple Shade, Marcus Hook, Marlton, Mechanicsville, Medford, Media, Mendenhall, Merchantville, Merion Station, Mickleton, Middletown, Milford Square, Modena, Monroeville, Montchanin, Mont Clare, Montgomeryville, Moorestown, Morrisville, Morton, Mount Ephraim, Mount Holly, Mount Laurel, Mount Royal, Mullica Hill, Narberth, National Park, Newark, New Castle, Newfield, New Gretna, New Hope, New Lisbon, New London, Newtown, Newtown Square, Norma, Norristown, North East, North Wales, Norwood, Nottingham, Oaks, Odessa, Oreland, Ottsville, Oxford, Palm, Palmyra, Paoli, Parker Ford, Parkesburg, Paulsboro, Pedricktown, Pemberton, Pennsauken, Pennsburg, Penns Grove, Penns Park, Pennsville, Perkasie, Perkiomenville, Perry Point, Perryville, Philadelphia, Phoenixville, Pineville, Pipersville, Pitman, Plumsteadville, Plymouth Meeting, Pocopson, Point Pleasant, Pomeroy, Port Deposit, Port Penn, Pottstown, Prospect Park, Quakertown, Quinton, Rancocas, Red Hill, Revere, Richboro, Richlandtown, Richwood, Ridley Park, Riegelsville, Rising Sun, Riverton, Rockland, Roebling, Royersford, Runnemede, Rushland, Sadsburyville, Saint Georges, Saint Peters, Salem, Salford, Salfordville, Sassamansville, Schwenksville, Sellersville, Sewell, Sharon Hill, Sicklerville, Silverdale, Skippack, Solebury, Somerdale, Souderton, Southampton, Southeastern, Spinnerstown, Spring City, Springfield, Spring House, Spring Mount, Springtown, Stratford, Sumneytown, Suplee, Swarthmore, Swedesboro, Tabernacle, Telford, Thorndale, Thornton, Thorofare, Toughkenamon, Townsend, Trumbauersville, Tylersport, Unionville, Upper Black Eddy, Upper Darby, Uwchland, Valley Forge, Villanova, Voorhees, Wagontown, Wallingford, Warminster, Warrington, Warwick, Washington Crossing, Waterford Works, Wayne, Wenonah, West Berlin, West Chester, West Grove, West Point, Westtown, Westville, Williamstown, Willingboro, Willow Grove, Wilmington, Winslow, Winterthur, Woodbury, Woodbury Heights, Woodlyn, Woodstown, Worcester, Woxall, Wrightstown, Wycombe, Wyncote, Wynnewood, Yorklyn, Zieglerville, and Zionhill. You can hover over each highlighted link for details about what the link is for, as well as a population estimate for the community if it is available.
Our Broker Affiliate Network
Select to View the Broker Affiliate for Your Metro
To see the "Home Page" for our Affiliate Broker for your Metro Area, select your Metro Area from the Metro "Cloud" below.
We have existing Broker Affiliates in many areas of the country. We would be pleased to refer you to one of our existing Affiliates, or if we don't yet have one in your area we would be pleased to use our expertise to establish a new Broker Affilaite relationship in your area by selecting a broker for your needs.
If you know you want our help purchasing or leasing a property, simply fill out this form. If instead you would like help listing your property for lease or sale, please use this form.
Metro Areas We Service
Disclaimer: At any given time, the above Metro Areas may have active affiliates, or we may be actively searching for an affiliate for any given Metro Area. Some turnover occurs as we make certain you have the best available professionals to work with. If there is an active affiliate for a metro you have selected, details will be present in the "Affiliate-Metro" (see In-Page Navigation) section above.
Want more infomation about something on this page? Need industrial, office or warehouse space? Fill out our form here to let our Broker Affiliate Network know about your needs including help assessing an existing lease. You may also call us at (800) 814 - 4214 to begin the discussion.
Please contact us at info@WarehouseFinder.net or use our Contact Us form if you have questions or concerns.