Crane Warehouse Space for Rent or Lease Near Dallas, Texas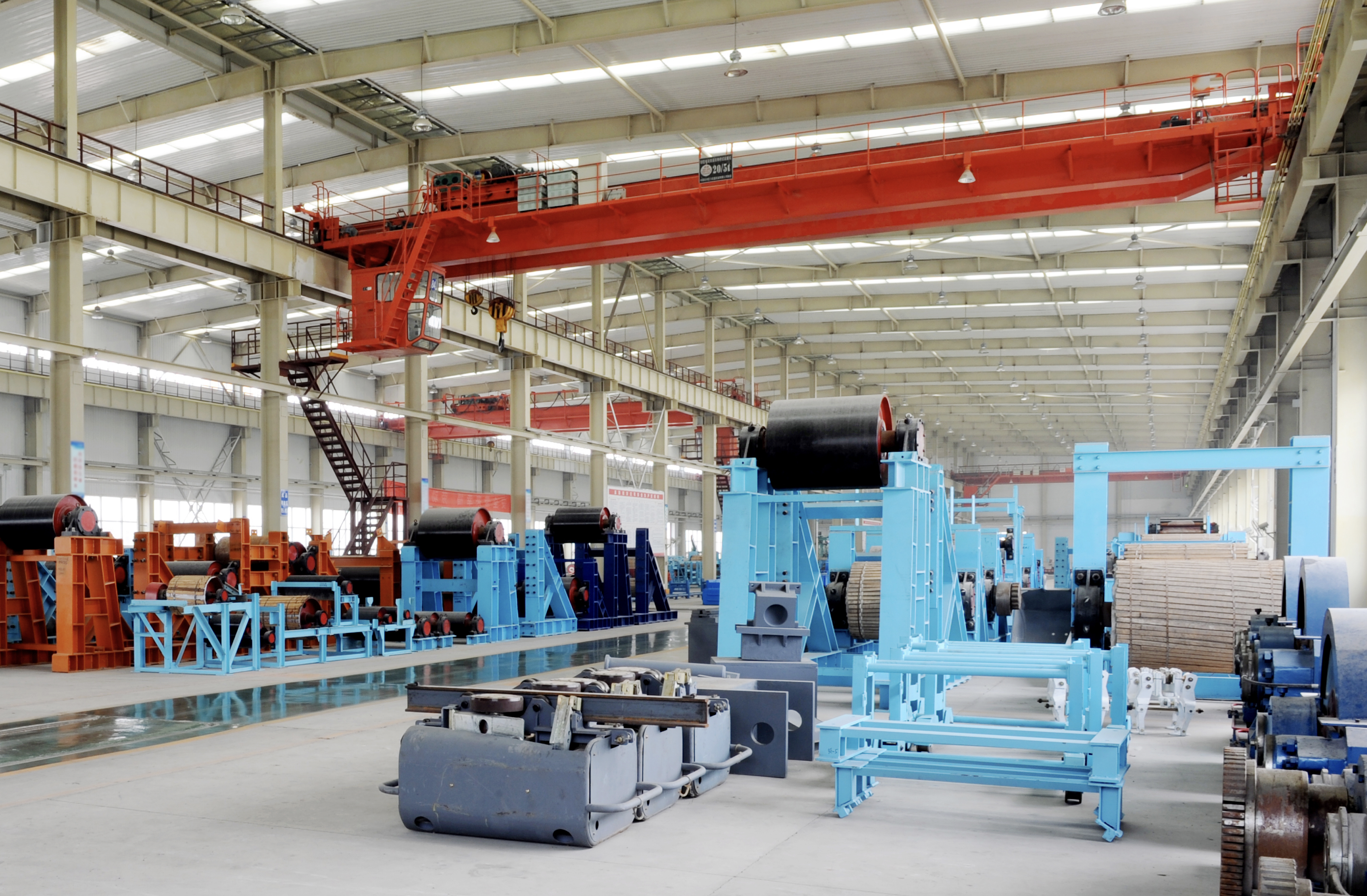 You've likely found us here because you are searching for Crane-Served or Crane-Ready warehouse space in Dallas, Texas, or nearby cities. Our Dallas area affiliate broker recently researched these crane equipped properties located in Dallas, Balch Springs, Garland, Mesquite and Coppell - all in Dallas County, Texas. Crane spaces usually have unique characteristics, which we'll discuss in more detail in this article. The spaces come in many shapes and sizes, and we've performed a search for this article that covers medium to large spaces for rent or lease in the Dallas, Texas area. That search is summarized below. We are ready, willing, and able to conduct a comprehensive search for crane warehouse space for lease, rent, or sale meeting your specific requirements. Read on for more detail about the characteristics of crane equipped space, as well as the results of our search for this article.
This article contains the following sections:
Uses Of a Crane-Equipped Warehouse
Types of Cranes - Overview
The Characteristics of a Crane Equipped Warehouse
Clear Height
Wide Span
Support Structures
Heavy Power

"

-Equipped" vs. "-Ready"
Large Overhead or Sliding Doors/Grade Level Access
Divisibility
Survey of Crane Buildings - 20K to 50 K

SF

- Houston Metro
What to Expect if We Create a Survey of Crane Buildings for You
Next Steps
Uses Of a Crane-Equipped Warehouse
This section will not be a comprehensive summary of use cases for a crane equipped warehouse property. Cranes in a warehouse are most commonly associated with placement of and/or adding value to or repair of heavy equipment and parts.
Types of Cranes - Overview
At the most basic level, a crane is used to lift, move, and place a heavy item. The type of crane you need for your use-case is driven by the size and weight of the objects you need to move and the area within which you need to move them. The following is a quick summary of some of your options. If you need small-area coverage with moderate-weight items that can be lifted and placed within a radial area, then you might get by with a Jib crane. The Jib crane is attached to a wall support at a single point and the arm attached to the support lifts and places the item. A Gantry crane is a small version of a bridge-type crane that can be fixed or portable. It usually has a beam between two supports stabilized at the floor. The height of this type of crane can be fixed or variable. The beam at the top holds a hoist mechanism that lifts and can move between the two supports. This crane can also move around manually, giving you a broader range of motion. This crane type is also intended for lighter loads and can provide a broader range of movement than the radial movement of a Jib crane. The last type we'll discuss here is the overhead bridge crane. This crane type is highly versatile and able to lift larger loads. The crane generally consists of 2 parallel structural rail systems between which the bridge crane is suspended. The bridge holds at least one hoist that can traverse the bridge between the rails, and then the bridge can move through the building the length of the rails. This type of crane - which has many sub-types - is the most common and versatile. It is also quite expensive - but if you need a crane, you need a crane!
The Characteristics of a Crane Equipped Warehouse
To utilize a heavy crane system in a given warehouse, the building needs to have certain characteristics. For a large bridge crane installation, you generally wish to maximize the volume through which your hoist can traverse to position the heavy parts and equipment where you need them. You need to be able to get these parts and equipment into and out of your building and within reach of the hoist.
Clear Height
You need the useful height of the inside of your building - or clear height - high enough to handle the size of the bridge throughout the movement of the bridge along the support rails. Go to this article for a more detailed discussion of clear height.
Wide Span
The distance between roof supports that obstruct movement within your building - or span - needs to be wide enough to allow for the support rails to be built such that movement of the bridge is not obstructed.
Support Structures
Your building needs to be built to handle the weight of processing equipment, the equipment being processed, crane support structures, bridges, hoists, trucks moving everything in and out of the warehouse, etc. The rail support structure can be integrated into one or more of the walls with proper reinforcement, or they can be built within the building from the floor.
Heavy Power
Generally, a crane-equipped facility will require more power than the average facility simply to power the crane. In addition to this, the manufacturing processes such a crane would support would also tend to require more power. As such, this type of facility would generally be equipped with "Heavy Power." For more information on this topic, please go to our article on "Heavy Power."
"

-Equipped" vs. "-Ready"

Saying that a facility is equipped with a crane means, of course, that there is one or more crane installations already there. Since the purchase and installation of a crane can be quite expensive and time consuming, having what you need already there can be a big advantage. That said, such a crane installation might be bigger or smaller than you need - a fact that brings with it issues on either side. A larger crane can cost more to operate and maintain that necessary. Upgrading from a smaller crane to a larger crane can be expensive, if not impractical. On the other hand, a statement that a facility is "crane-ready" should also be viewed with skepticism, as it can mean many things to many people. It's safe to say that it should be significantly less expensive to install a crane in a "crane-ready" facility, whereas it may or may not be practical in a building that is not "crane-ready." Just make sure to quantify exactly what "crane-ready" means relative to each lease option your broker discovers for you.
Large Overhead or Sliding Doors/Grade Level Access
You generally need to comprehend the size of the parts and equipment you need to move into and out of your building, including any transport equipment (trucks, forklifts, etc.) you intend to use for that movement. Businesses often allow space for a truck to drive into the movement volume of the crane to get the parts and equipment into and out of the building as needed. Some scenarios can require very large door openings, and this must be planned for in advance.
Divisibility
Divisibility of Crane-equipped warehouses is an interesting topic. For starters, divisibility is defined as the amount and configurations a landlord is willing (or able) to carve out from a larger building to lease to a tenant. While certainly possible bridge crane-served buildings, there are limits that are worth discussing. In a building with one or more bridge cranes, the minimum divisibility would generally be considered the space enclosing the movement area of one crane. Even that COULD be reduced some, but that starts to become pretty costly for the landlord as the leftover space would not be crane-equipped, or if a crane was needed, another crane would have to be installed. Let's just say that divisibility is fairly constrained - more-so than in some building types.
Survey of Crane Buildings - 20K to 50 K
SF

- In/Near Dallas, Texas
City
Total

SF

Crane Equipped
For Sale or Lease
Clear Height Feet
Dallas
48,402
Yes
Lease
14.5-28
Balch Springs
86,500
Yes

Lease
20-30
Dallas

106,299
Yes

Lease
20-28
Dallas

20,200
Yes

Lease
16-24
Garland

135,323
Yes

Lease
32
Dallas

112,000
Yes

Lease
20-28

Mesquite
144,900
Yes

Lease
24
Dallas
432,320
Yes

Lease
36
Coppell
270,498
Yes
Lease
28
What to Expect if We Create a Survey of Crane Buildings for You
The above is simply a quick summary of the results of a property survey we would conduct for you as our client. Our summary for you would comprise everything contained in the above table, as well as containing specific parameters about which you have expressed concern for purposes of meeting the specific needs of your business and building use-case. We will also include even more information about the pricing and expense you can expect to incur for each property, as well as location, seller/landlord Broker information and, in most cases, detailed flyers with photographs and detailed information about each property for your review. The purpose of the exercise is to provide you with all of the information you need to chose property you wish to view and rent, lease, or purchase. This standard brokerage service is provided at no cost to you as it is ordinarily included in the transaction and paid for by the seller or landlord.
Next Steps
Mike Pirzadeh is the exclusive Affiliate Broker for Warehouse Finder in the Dallas Metro area. To make contact with us, please use our chat widget to the bottom right of your screen, call 214-614-8302, or go to our form page to send us your contact information and a summary of your requirement.