Bodegas en Renta - Houston
Last Updated Feb. 23, 2022
See Our List of Metro Home Pages and Select/View Yours
Bodegas en Renta
Nuestro agente afiliado en el área de Houston
Centermark Commercial Real Estate
Vincent Rivera (agente de bienes raíces con licencia de Texas)
(713) 775-8560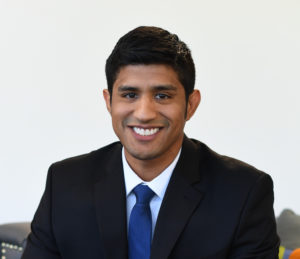 Bodega en Renta - Houston
Vincent Rivera (713) 775-8560
WarehouseFinder.net provee una conexión entre el agente y el cliente. Nosotros escogemos nuestros agentes personalmente para asegurarnos que ellos:
Se especialicen en bienes raíces comercial e industrial como lo son las bodegas para rentar y en venta.
Posean experiencia en la venta o renta de bienes raíces comercial e industrial
Tengan conocimiento del mercado de bienes raíces industrial en el mercado local
Respondan al cliente en manera eficaz y hagan las preguntas adecuadas para tener conocimiento de lo que realmente necesitan nuestros clientes y así darles el mejor servicio posible.
La comisión del agente es pagada por el dueño de la propiedad o el vendedor. Nosotros encontraremos lo que ustedes necesiten. Nuestros afiliados lo llevaran por el proceso de compra o venta personalmente. Ellos le proveerán asistencia con lo que usted necesite.
Propiedad Comercial para Rentar
El Proceso de Rentar Bodegas.
Nosotros nos encargaremos de:
Explicarle los términos de la renta comercial
Analizar sus requisitos de espacio.
Proveerle un resumen de disponibilidad de propiedades en su área específica.
Producirle comparaciones profundas de propiedades disponibles
Desarrollar un requerimiento para propuesta (request for proposal)
Negociar términos de alquilare
Para más información por favor contacte a nuestro agente afiliado:
Centermark Commercial Real Estate
Vincent Rivera - Agente
(713) 461-4750 ext 4 - Oficina
(713) 775-8560 - Celular
Looking for Warehouse, Office or other space in Houston or elsewhere? Needing to renew your lease?
Contact the WarehouseFinder.NET Broker Affiliate Network below.
Centermark Commercial Real Estate specializes in Industrial and Office in the Greater Houston area. CCRE is the exclusive affiliate broker for WarehouseFinder.NET in Houston, TX.