Houston freestanding warehouses
Last Updated Sept. 27, 2021
See Our List of Metro Home Pages and Select/View Yours
Houston freestanding warehouses - Sale prices keep rising despite the tapering oil and gas industry. As a veteran of the industrial real estate market, if you would have told me 24 months ago that sales prices for freestanding warehouses as user buildings would start exceeding $100 PSF, with regularity, I would have bet money against you. Well, fast forward 2 years and not only have prices surpassed the $100 PSF mark, in some areas they are approaching $120 PSF! Having just sold a 17,000 SF freestanding warehouse for $113 PSF near I-10 and Beltway 8 West and another 14,000 SF similar building under contract at $119 PSF, I can tell you it is a fact. Although user warehouse development has slowed significantly, there are still a few parks under development or recently completed around town, primarily on the East side of Houston near the Port and refineries.
So what is driving the high sales pricing on these user, freestanding warehouses? Slowed construction of new product, scarcity of available land and a continued, but slower, expansion of the population and new businesses. Additionally, interest rates are forecasted to increase within the next year. Those business owners who have been patiently waiting in a lease on the sidelines for rates to bottom and real estate pricing to drop are now making a move.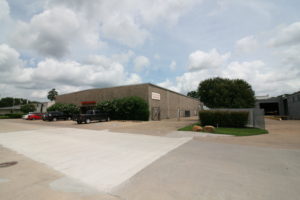 There are many developers searching for quality land sites at pricing which makes sense. This demand is driving up land values and further thwarting new development. Recently, it seemed that most investors could not pay more than about $3 PSF for industrial park speculation development of freestanding warehouses. With the higher pricing, land prices in the $5 PSF range are manageable in some areas. The future of Houston's industrial market will be interesting. We are hopeful that the city has managed to diversify enough to weather the energy sectors woes.
Looking for Warehouse or Office space in Houston?
Centermark Commercial Real Estate specializes in Industrial and Office in the Greater Houston area. CCRE is the exclusive affiliate broker for WarehouseFinder.NET in Houston, TX.