Mastering Commercial Lease Renewal: Expert Tips for Office and Industrial Tenants
Last Updated May 9, 2023
See Our List of Metro Home Pages and Select/View Yours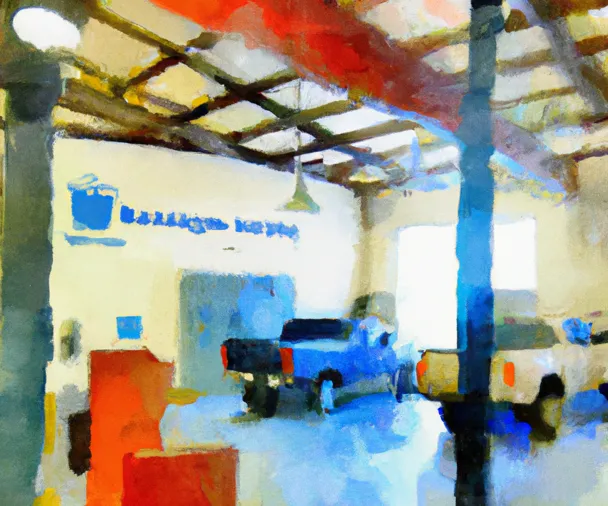 Navigating the process of commercial lease renewal can be complex and challenging. Still, tenants can secure favorable terms for their office or industrial space with the right approach and knowledge. In this comprehensive guide, we provide essential tips and insights to help business owners confidently negotiate a new lease, ensuring they get the best deal for their unique needs.
Article Outline:
1. Understanding the Current Market
To negotiate renewal rates effectively, it's crucial to assess comparable rates in the market. Obtaining a market analysis from your broker can provide invaluable information to use as a benchmark during lease renewal negotiations. Stay informed about market trends and changes to maintain a strong negotiating position and leverage market data to negotiate better lease terms and conditions.
2. Managing Lease Expenses
To control costs and avoid excessive pass-throughs, consider updating the Base Year/Expense Stop in a Gross Lease. By moving it to the current year, you can minimize the impact of expense overages. Another strategy is to negotiate an expense cap on controllable landlord expenses, such as 5% to 10% per year max. This can protect your business from unexpected cost increases.
3. Securing Future Expansion
Ensure your lease provides room for growth by negotiating a Right of First Refusal clause to secure priority on any adjacent space for potential expansion. Also, consider lease terms that allow for future adjustments or relocations if necessary. These measures will ensure your lease accommodates your business's changing needs and maintains flexibility and control over your future growth.
4. Upgrading Your Space
During lease renewal negotiations, identify any necessary code compliance or cosmetic updates and discuss these improvements with your landlord. Allocate the costs of any required updates or renovations to the landlord as part of the lease renewal negotiation. This approach will ensure your space remains functional, up-to-date, and visually appealing without incurring extra expenses.
5. Leveraging Expert Assistance
Utilize your broker's experience, market knowledge, and negotiation skills to secure the best possible lease terms. Save time, effort, and resources by relying on professional expertise. Select a broker with a proven track record in lease negotiations and extensive knowledge of your specific industry to build a strong working relationship for a smoother renewal process.
6. Summary and Key Takeaways
To achieve a successful commercial lease renewal, keep the following points in mind:
Stay informed about market conditions and trends
Manage lease expenses effectively and negotiate favorable terms
Plan for future growth and negotiate lease flexibility
Upgrade and maintain your space through lease renewal negotiations
Leverage the expertise of a professional broker for optimal results
7. Call-to-Action: Let Warehouse Finder Help You
Don't navigate the complex world of commercial lease renewal alone. Let Warehouse Finder guide you through the process and help you find the perfect space for your business. Reach out to us with your requirements, and together we'll secure the ideal warehouse for your unique needs.