Dock Well - Picture with Definition
Last Updated Dec. 18, 2022
See Our List of Metro Home Pages and Select/View Yours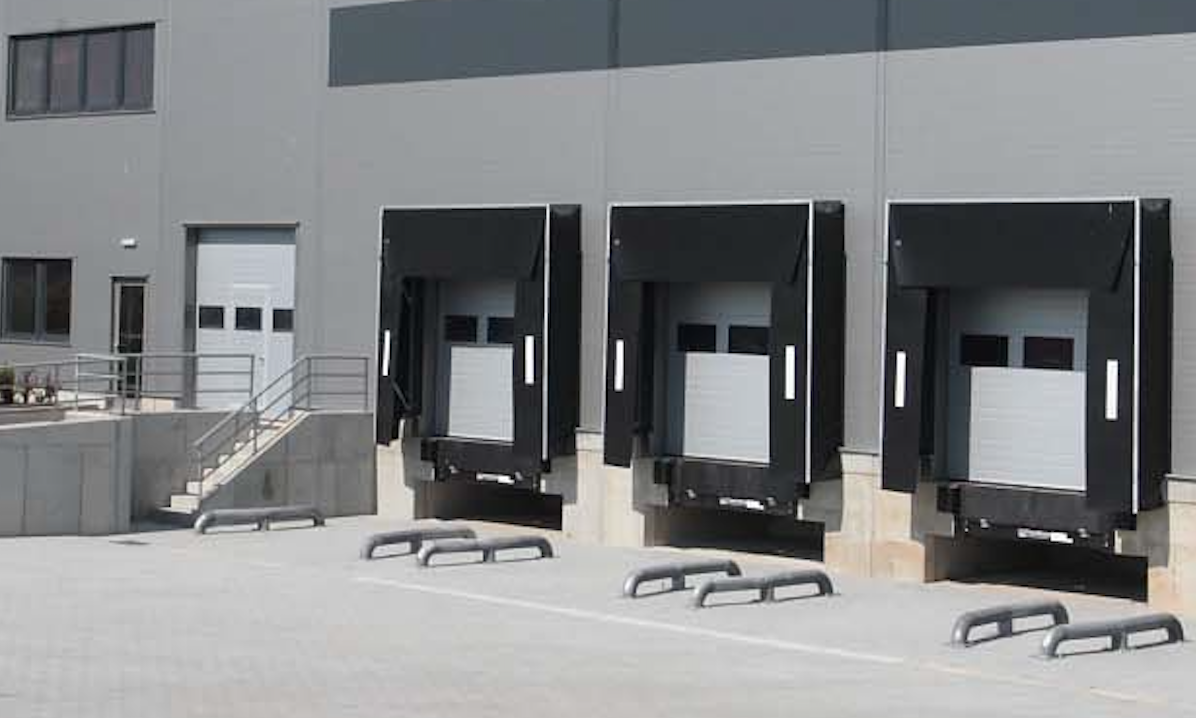 A dock well, or truck well is commonly used to provide dock-high truck loading for a grade-level warehouse. This photo illustrates one of the major advantages for dock wells - the straightforward ability to have both dock-high loading/unloading and grade level entry to the building. If you raise the building to 4' (the nominal height of most long-haul trucks), then to get the rough equivalent of "grade-level access", you would need to a build a ramp to provide drive-in access to a your warehouse. To use 4' high trucks/containers most effectively, you need to somehow bring the building to the height of the necessary loading platform. One way is to raise the building. Another is to excavate for a below grade level dock well for use as the truck driveway. If you asked designers, they'd probably tell you some combination of the two is most common - i.e., raising the building a bit and lowering the truck well a bit - but less than 4' - below grade.
The dock/truck well has a few disadvantages:
It requires more land for maneuvering large trucks to approach the well.
Wells can require pumps to evacuate water from rains.
If space requirements dictate a shorter well bottom, your trucks can be downward sloping after parked at the dock which is problematic for some loads.
There are, of course, also significant advantages to using truck wells:
Building a large building at grade-level can be significantly less expensive than building it at dock level.
Allows for both dock-high and grade-level loading/unloading.
See our article on adding dock-high capability to an existing grade-level building here.
Go here to read about more important criteria for selecting warehouses for rent, lease or sale.

Are you looking for Warehouse, Office or other space in Austin or elsewhere? Do you need to renew your lease?
Contact Warehouse Finder using our Get Started link above, call us at the phone number on this page in the upper right, or chat with us using our chat widget on the page in the lower right.