Wafer Processing and Related Warehouses for Lease or Sale in Texas
Last Updated Dec. 19, 2022
See Our List of Metro Home Pages and Select/View Yours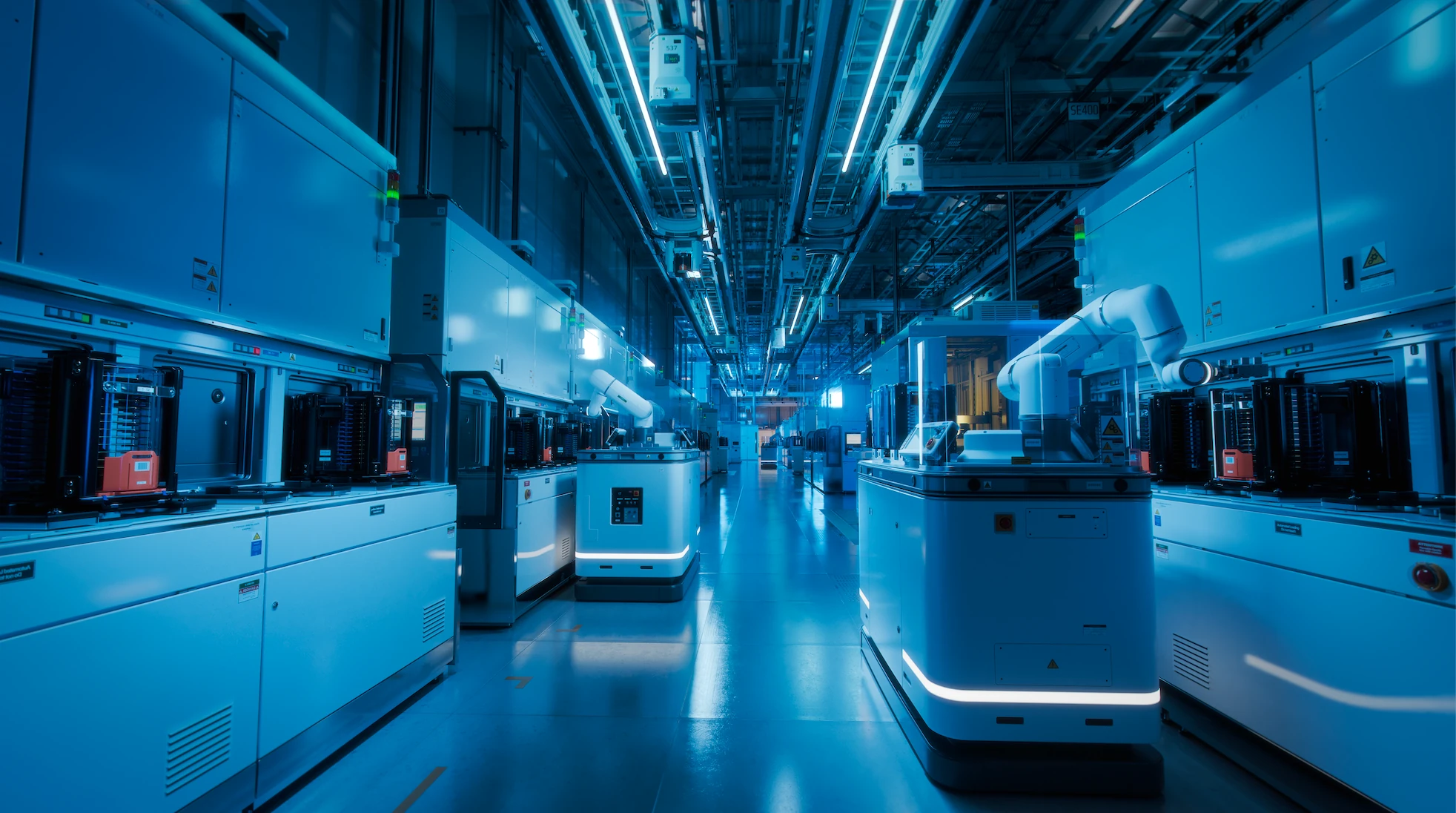 Recently (in the past year or two), companies announced significant investments in new semiconductor wafer fabrication facilities in the United States. Some of this is due to the new incentive bill passed in 2022 by the US government. These announcements of new facilities are happening around the country in places like Arizona, Ohio, New Mexico, and New York. In this article, I'll discuss the ones happening in Texas. In the process, I'll also examine a few of the possible warehouse and industrial requirements these new fabs will drive.
Recently Satisfied Wafer Fab Related Warehouse Requirement
Our Austin, Texas affiliate - RA Commercial/CTX Group - recently located and helped a client purchase a warehouse facility. The original requirement was to lease a similar warehouse, but lease prices in the Austin area proved prohibitive for this client. The use case for this client is a clean room area to bring in used wafer fabrication equipment for cleanup, repair/refurbishment, and staging for placement in their client's target clean room environment. The purchase facilitated meeting their cost and other goals.
Wafer Fab Investments in North Texas
In terms of existing investment, Texas Instruments (TI) is the clear wafer processing leader in Texas - starting with the invention of the integrated circuit in 1958 and continuing up until today. They currently have older wafer fabs in Richardson at their headquarters complex, including two newer 300 mm fabs in operation and one 300 mm fab under construction further north in Richardson. TI's wafer processing in Lubbock, TX, sold, and their fab in Houston decommissioned. TI also broke ground on what they are saying is a $30B, 4-wafer fab complex when completed. Sherman, Texas, is to be the home of this new fab complex. Sherman is also home to some older TI fab capabilities. Globitech also recently announced a $5B wafer fab investment in the Sherman area.
Wafer Fab Investments in Central Texas
Samsung is gunning to be the largest semiconductor investor in central Texas. They say they are adding 11 new fabs to their existing 2 in the area for an additional $191B investment. These are long-term plans that won't finalize for a while. If they come to fruition, the expansion will surely make Samsung one of the largest semiconductor wafer manufacturers in the country. The fabs are likely to support their memory and foundry operations.
There are many other semiconductor operations in the central Texas area surrounding Austin. Micron Technologies is reportedly considering the Austin area. Others include NXP, Infineon, and Tower (recently bought by Intel). The Austin area accumulated the heaviest concentration of semiconductor activity and is where much of the Texas growth is forecast.
Wafer Fab Related Warehouse and Industrial Requirements
With this growth comes other needs/opportunities aside from the land required to build the factories. The factories are massive, and construction requires large amounts of concrete, steel, and other materials. Once construction concludes, the process of equipping the factories with a complex set of specialized equipment begins.
When in operation, the factories require large amounts of gasses, chemicals, raw wafers, etc. Billions of $'s of equipment need to be supplied, equipped, operated and maintained. The constellation of suppliers and support for the facilities must be established or expanded.
Some of the areas that create demand for additional warehouse and industrial space include:
Chemical and gas supply and disposal
Sales and support staff for the major equipment suppliers
Refurbishment and staging of equipment purchased on secondary markets
High-precision machining for fixturing and repair
Shipping services
The above list represents some significant ongoing requirements but will be just a sampling.
How can Warehouse Finder Help?
We can help you find properties and spaces in the Silicon Prairie (Dallas Highway 75 corridor) and the Silicon Hills (Austin, Texas, and surrounds) areas. If you need help finding a Warehouse, Flex Space, Industrial-Zoned land, etc., for lease, rent, or sale in these areas, don't hesitate to contact us. We have a chat widget toward the lower right corner of your screen (monitored much of the time), our phone number in the upper right, and then you can also use our "Free Property Search" link/button in the top menu bar.
We look forward to providing you with brokerage services to find your new space!