Houston area Industrial real estate - 2013 year end summary
Last Updated Aug. 16, 2019
See Our List of Metro Home Pages and Select/View Yours
Warehouse brokerage in Houston, Texas…wow, what a year. 2013 may end up being a record year for many Houston commercial brokers, given the tremendous influx of businesses relocating and/or expanding into the area. However, the high demand results in "slim pickings" for business owners looking to acquire a warehouse for lease or sale. With an approximate vacancy rate of around 4.9% in 2013, the industrial real estate sector has little inventory for potential owners and lessees.
Moving into 2014, warehouse lease and purchase prospects will see continued rental and sales price increases on available warehouse space and premium rates and prices for the record number of freestanding warehouses under construction and proposed for the new year. The new construction is also driving up land prices and reducing availability of land parcels which lend themselves to industrial development.
As an Industrial real estate broker with 22 years in the Houston area, I am blessed to be doing business in Houston and really appreciate both the rewards and the challenges this market brings.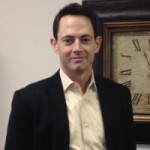 Eric Hughes - Industrial Real Estate Broker
Need Warehouse of Office Space?
Centermark Commercial Real Estate specializes in Industrial and Office in the Greater Houston area. CCRE is the exclusive affiliate broker for WarehouseFinder.NET in Houston, TX.