Dock Leveler - Picture with Definition
Last Updated Feb. 17, 2022
See Our List of Metro Home Pages and Select/View Yours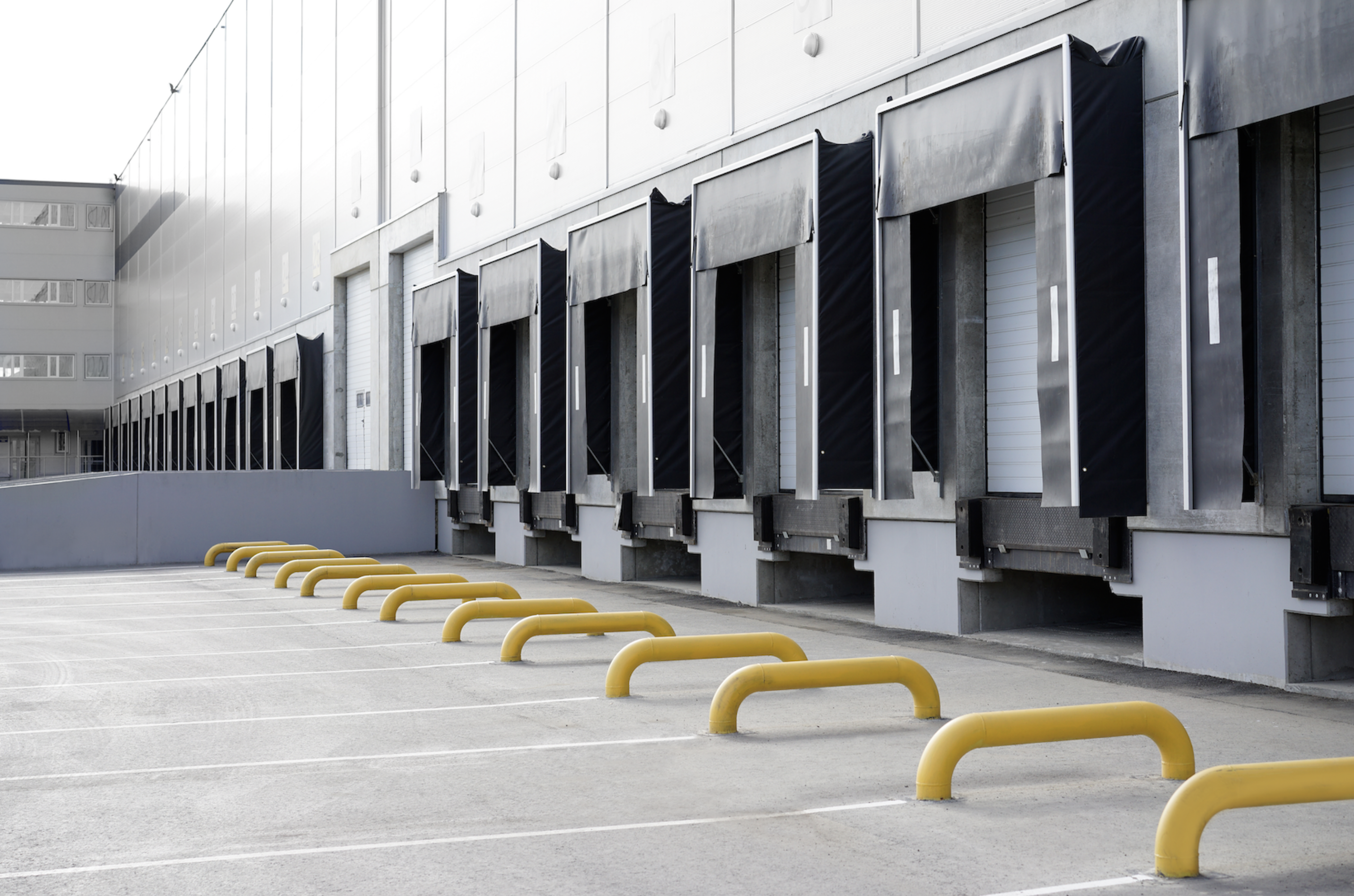 In a 'perfect world,' one would be able to back a trailer up to a 4' dock-high dock, or a 2' semi-dock, open the doors and start loading or unloading. Of course, we don't live in a perfect world (with or without quotes), and the products we are loading and unloading have varying requirements. Some are very delicate and require a smooth transition from truck to dock, whereas others are not. In the latter case, you just have to make sure the equipment - normally some type of fork-lift - is able to safely and reliably move over the transition to get the product into (onto) or out of (off of) the trailer. Because of inherent variability in heights, both the dock and the trailer bed may vary in height from each other.
Depending upon the requirements you expect to have to service, you would likely expect to select and install some type of dock leveler solution. There are many types and many questions to answer. Do you need to be able to establish a reasonable environmental seal while loading and unloading? How smooth does the ride need to be as the product it transported over this interface?
The simplest form of dock leveler is probably just a transportable strip of metal that can be placed between the truck and the dock with sufficient overlap and strength to stay in place and smooth the transition. The next level might be to mount a metal flap on a hinge to be lowered onto the trailer bed from the dock. From there you can get highly sophisticated with active compensation to account for variation when significant weight in being moved through the interface.
It depends upon your requirements and/or the requirements of the customers you expect to serve. There are suppliers that provide one, many or all types of leveling solutions. These are the folks to talk to if you have this requirement and are considering moving forward.
We have an article that includes Important Facility Criteria to Consider When Leasing that might interest you. We also have articles on Dock Wells, Side-Load Dock Wells, Dock-High Loading, and Exterior Elevated Docks that you might find useful.
Are you looking for Warehouse, Office or other space? Do you need to renew your lease? Give us a call or click on our chat widget to reach a licensed real agent or broker that specializes in Commercial Real Estate.