Net Lease - Types of Commercial Leases - Part 4
Last Updated May 9, 2023
See Our List of Metro Home Pages and Select/View Yours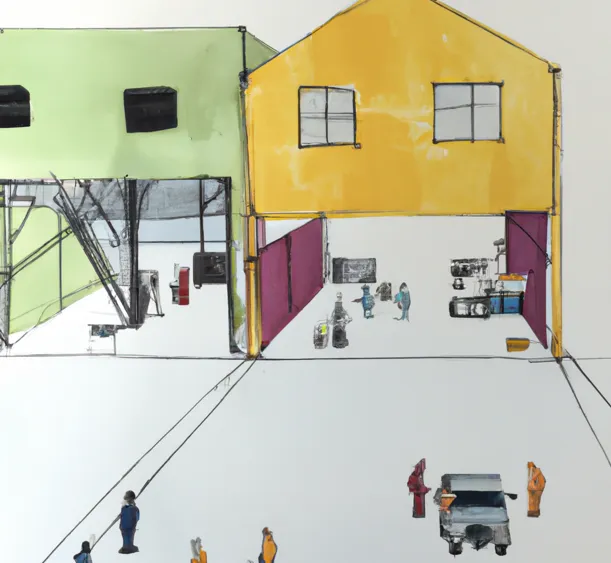 In commercial real estate, there is often confusion regarding the differences between a Gross and a Net Lease, along with their variations. Before diving in, it's important to understand that tenants will ultimately pay for just about everything. Net leases break down the details into Base Rent plus Operating Expenses, whereas Gross leases combine the Base Rent and Operating Expenses into one amount.
Net Leases involve a seemingly lower rent compared to an Industrial Gross Lease. However, the Net Lease base rent only covers the rent of the space, with Operating Expenses (OPEX) being additional and usually consisting of Common Area Maintenance (CAM), property taxes, and property insurance. Tenants are responsible for these expenses, usually as a Reimbursable Expense rather than a Direct Expense. With the Gross Lease, the base rent includes all of these items, making it simpler for the landlord. Both lease types typically allow the landlord to recapture increases in the building or complex OPEX. For more details, visit Operating Expense Recapture (page under construction).
Leasing Overview Information
Our article - Types of Commercial Real Estate Leases - provides an overview of the major lease types used in commercial leasing.
Our article - Entering Into a Commercial Lease Agreement - A Guide From a Broker - offers a more comprehensive overview and guide to commercial leasing.
A commercial lease generally outlines the property that tenants will have access to, along with the responsibilities of the tenant and landlord concerning property elements and expenses. With many different types of leases available, it's crucial to analyze each one carefully to ensure it meets your expectations. Dividing the costs - both now and throughout the lease - is a major aspect of any lease. Some of these cost categories are summarized in the following list:
Expense Category
Base Rent
Insurance
Taxes
Property Improvements
Property Repairs
Common Area Maintenance (

CAM

)

Landscaping
Mowing
Maintenance
Janitorial
Security
Supplies
Food Service
Vending
Etc.

Utilities

Water
Electricity
Sewer

HVAC

Sanitation
Telecommunication
Networking
Etc.
A significant part of a lease is outlining how these and other expenses are divided between the landlord and tenant and how these expenses can vary over time for the tenant. It's essential to consider that these variations can, and probably should, be limited by caps applied in the lease.
If you're looking for warehouse, office, or other space, or if you need to renew your lease, click on our Free Property Search link for our contact/requirements form, give us a call, or click on our chat widget to reach a licensed real estate agent or broker that specializes in commercial real estate.