Types Of Commercial Real Estate Leases
Last Updated Sept. 9, 2021
See Our List of Metro Home Pages and Select/View Yours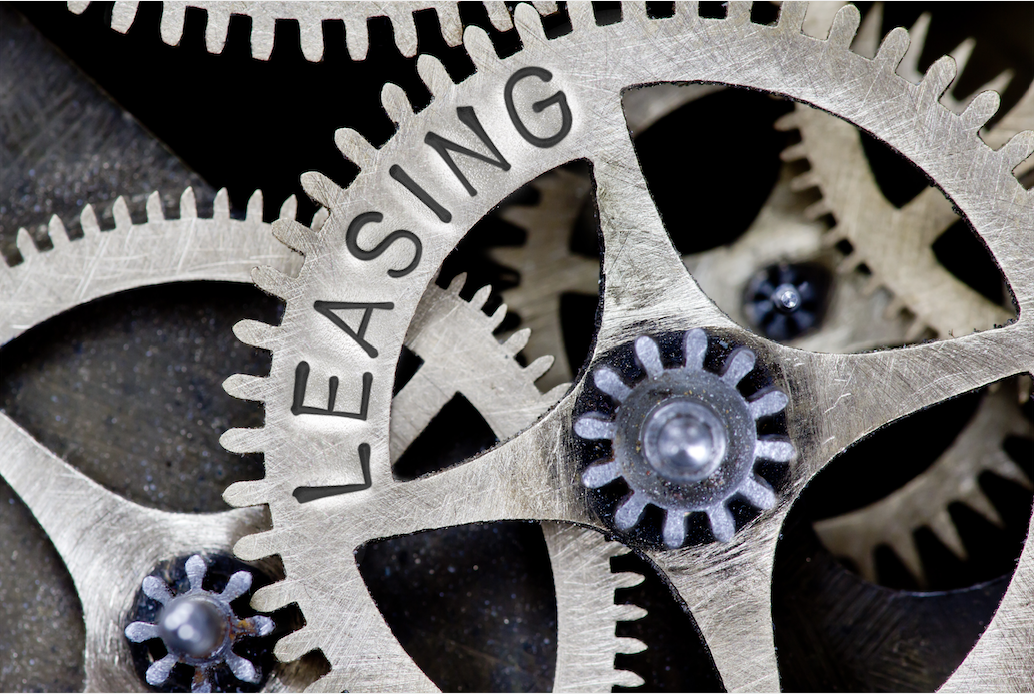 In my 29 years of commercial real estate leasing, both in warehouse and office, I have seen hundreds of lease documents with many arrangements of rent and responsibilities. The basic and most used leases are as follows.
NNN

or Triple Net Lease

NNN leases put the responsibility of operating expenses solely on the shoulders of the Tenant. In some "true" NNN leases repairs to the roof, walls and foundations may also be the responsibility of the Tenant. This lease type is very popular with investors as the return on equity is easy to compute and the investment requires little to no management since the Tenant takes care of everything. Click for a bit more information on NNN or Triple Net Leases.
Net Lease
Similar to a NNN Lease, however the base rent usually covers either taxes and insurance with the Common Area Maintenance ("CAM") being the responsibility of the Tenant. Click for a bit more detail on Net Leases.
Industrial Gross Lease
This type lease is prevalent in multi tenant office and industrial buildings. The rental rate usually covers the Taxes, Insurance and CAM. There will usually be a provision for the landlord to pass thru his increase in expenses beyond either a Base Year expense "benchmark" or an Expense Stop where the landlord's expense burden is defined as an annual amount. Click for a bit more detail on Industrial Gross Leases.
Modified Gross Lease
Similar to a Gross Lease except that the Landlord will pass thru one or more expenses to the tenant, usually property insurance.Click for a bit more detail on Modified Gross Leases.
Percentage Rent
Usually used in retail applications, this lease type may establish a minimal base rent with an additional payment calculated as a % of the Tenants gross sales. These leases generally require quarterly accounting reporting and can be a management headache for both Tenant and Landlord.
Expense Caps
An experienced broker can help you obtain limits on exposure related to the Landlord's controllable expenses (i.e. CAM, Management, etc). Without modification, most Landlord leases allow a landlord to pass thru capital improvements to the property regardless of its cost or necessity. Tenants beware! Click for a bit more detail on Expense Caps.
Common Area Maintenance (
CAM

)

The tern Common Area Maintenance, or CAM, is commonly used to refer to items that are a part of a multi-tenant property for shared use by all tenants. This might include lawns, landscaping, atriums, parking areas, cafeterias, break areas, rest rooms, etc. In a multi-tenant property, you should expect to participate somehow in the expenses associated with these common areas. View the table below for a bit more detail, and click for our separate article on Common Area Maintenance (CAM).
Leasing Overview Information
For a more comprehensive guide written by a commercial real estate broker covering entering into a commercial lease agreement, go here.
A commercial lease is, at least in general, a detailed specification of what property you will gain access to as a tenant, along with the responsibilities of tenant and landlord in terms of the elements of the property and the expenses involved. There are many different types of leases. Each should be analyzed carefully to see that they meet your expectations. Divvying up who will pay for what costs - now and throughout the life of the lease - is a major aspect of any lease. Some (many if not most, I hope) of these costs categories are summarized in the table below:
Expense Category

Responsibility


Base Rent


Insurance


Taxes



Property Improvements




Property Repairs




Common Area

Maintenance (CAM)



* Landscaping


* Mowing


* Maintenance


* Janitorial


* Security


* Supplies


* Food Service


* Vending


* Etc.


Utilities


* Water


* Electricity


* Sewer


*

HVAC



* Sanitation


* Telecomm


* Networking


* Etc.


A big part of a lease is outlining how these and other expenses are divided between landlord and tenant and how these expenses can vary over time for the tenant - which can, and probably should be limited by caps applied in the lease. A competent commercial real estate broker will help you account for everything covered by the lease and make sure your interests are protected.
Are you looking for Warehouse, Office or other space in Houston or elsewhere? Do you need to renew your lease?
Contact Warehouse Finder using our Get Started link above, call us at the phone number on this page in the upper right, or chat with us using our chat widget on the page in the lower right.